What's Eating Big Oil in the Second Quarter?

Shares of Chevron (NYSE:CVX) shed as much as 2 percent in morning trading on Friday after the integrated oil and gas giant reported somewhat underwhelming second-quarter earnings. Sales and operating revenues fell 8.3 percent on the year to $55 billion, missing the average analyst estimate of $56 billion. Earnings declined 27.3 percent on the year to $2.77 per share, missing the average analyst estimate of $2.96 per share.
"Our second quarter earnings were down from the very strong level of a year ago," commented Chairman and CEO John Watson. "The decrease was largely due to softer market conditions for crude oil and refined products. Earnings were also reduced as a result of repair and maintenance activities in our U.S. refineries."
Those soft market conditions were characterized by lower production and lower realizations. Earnings from upstream operations in the second quarter declined by $235 million on the year to $1.08 billion, "due to higher operation and depreciation expenses, and lower crude oil production." Worldwide net oil-equivalent production declined by 2.62 million barrels per day on the year to 2.58 million barrels per day. The average sales price per barrel of crude oil and natural gas was $92 in the second quarter, down from $97 in the year-ago period.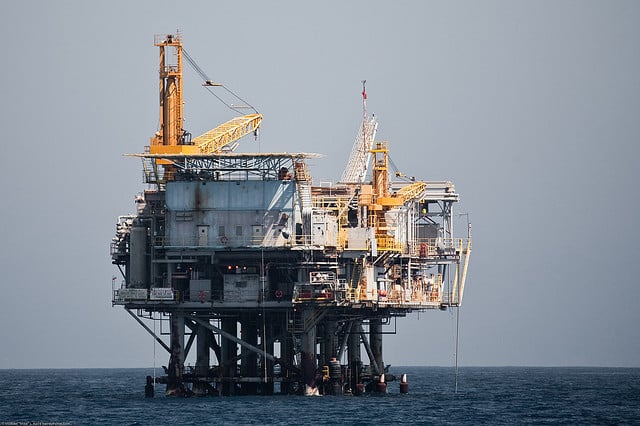 "Production increases from project ramp-ups in the United States and a project start-up in Angola were more than offset by normal field declines," the company commented. In the U.S., Chevron recently announced a joint development agreement for additional territory in the Permian Basin in New Mexico. The company purchased 246,000 net leasehold acres in the area in September of 2012, setting the stage for the recent expansion.
Chevron's downstream operations took the hardest hit in the second quarter. Earnings fell from $802 million in the year-ago period to $138 million this year, largely due to lower margins on refined product sales. Refinery crude oil input declined by 114,000 barrels per day on the year to 814,000 barrels per day, "primarily due to an August 2012 incident at the refinery in Richmond, California that shut down the crude unit, and a planned turnaround in Hawaii."
Capital and exploratory expenditures in the first half of the year increased $4.1 billion to $18.3 billion compared to the year-ago period.
Chevron wasn't the only major oil and gas company to face problems this quarter. Exxon Mobil's (NYSE:XOM) quarterly profit came in lower than it did in early 2010, and missed Wall Street's expectations. In the second quarter, crude oil prices dropped — as did returns from the company's gasoline and diesel manufacturing business, pushing profit down 57 percent to $6.9 billion, or $1.55 per share, from the year-ago quarterly profit of $15.9 billion or $3.41 per share.
Exxon's sizable drop in profit was accompanied by a similar, albeit smaller, decline in revenue. Exxon reported Thursday that second quarter revenue decreased 16 percent to $106.5 billion in the three-month period. Nevertheless, Chairman and Chief Executive Officer Rex Tillerson said in the earnings press release that these results reflected "continued strong operation performance."
A drop in quarterly profit was expected, as the Thomson Reuters forecast showed. After all, the year-earlier quarter included a $7.5 billion gain from tax-related items and divestments, including the sale of a portion of its stake in a Japanese refining business. It was not the absence of such asset sales — which the company said is a regular, if unpredictable, part of its business — that held back earnings.

Don't Miss: Low Crude Prices Hand Exxon Lowest Profit since Early 2010.