What's Eating Einhorn's Greenlight Fund?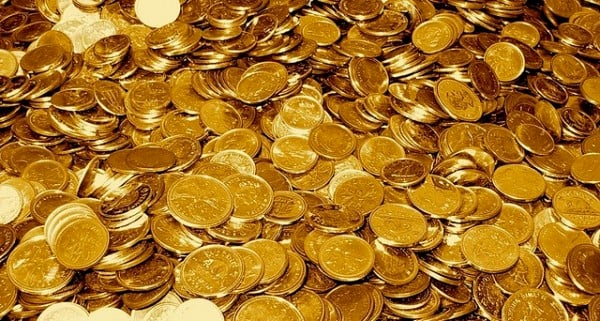 "Gold does well when monetary and fiscal policies are poor and does poorly when they are sensible" – famous words spoken by a famous hedge fund manager.
David Einhorn is the man behind the $8-billion Greenlight Capital fund and is known for, among other things, issuing warnings about the financial conditions of Lehman Brothers before it collapsed. The collapse — and the call — is significant because it marked the beginning of economic crisis and the start of a new chapter for the markets.
The Dow Jones Industrial Average lost more than 40 percent of its value between September 2008 and March 2009 and has only recently recovered to all-time highs. The chaos of the crash created an uncertain market environment exacerbated by unclear fiscal policy and sometimes dubious monetary action.
As Einhorn pointed out in 2009, when he spoke on adopting a position on gold, all the chaos made for a surge in prices that has been a boon to hedge funds.
But the rally may finally be over, and those with a long position are feeling the bite. Gold prices, which traded sideways at the end of 2012 and beginning of 2013, have plummeted. The 200-day moving average is now edging down as prices fall from highs around $1,900 per ounce to $1,200 per ounce.
To but it bluntly, it has been a brutal year for gold investors. After hitting an all-time nominal high in 2011, gold remains stuck in a downward trend that appears to be picking up speed. The precious metal has enjoyed twelve consecutive years of positive gains but is now one of the worst performing assets in the market.
Monetary policy may still be dubious, but economic conditions in the U.S. and elsewhere are seen to be generally improving. Investors seem to be increasingly confident in underlying economic conditions and appear to be liquidating gold positions. Prices are down about 23 percent over the past three months.
Goldman Sachs (NYSE: GS) made headlines in April when it slashed its price targets on gold shortly before the precious metal posted its worst one-day percentage drop since 1980, and cut its targets once again in June. Goldman now expects gold to end this year at $1,300 per ounce, down from its prior estimate of $1,450, and will end 2014 at $1,050 per ounce.
All the bad mojo has certainly had an impact on investors with large gold positions, like Einhorn. Reuters, citing sources close to the matter, reports that Einhorn's offshore gold fund was down 11.8 percent in June, bringing year-to-date losses to 20 percent. The gold fund had $929 million under management as of March.
Goldman explained its cuts in a report: "Medium term, we expect that gold prices will decline further given our U.S. economists' forecast for improving economic activity and a less accommodative monetary policy stance. Further, with quantitative easing tapering likely to start soon, perhaps even a bit sooner than previously anticipated, we are fast forwarding on our real rate path." It also added, "Importantly, we continue to expect that continued central bank gold buying will not be sufficient to offset this decline in prices."
Don't Miss: Report: Exxon Spending $100K Per Day on Tanker Lease.