What's Next for the U.S. Airways-American Airlines Merger?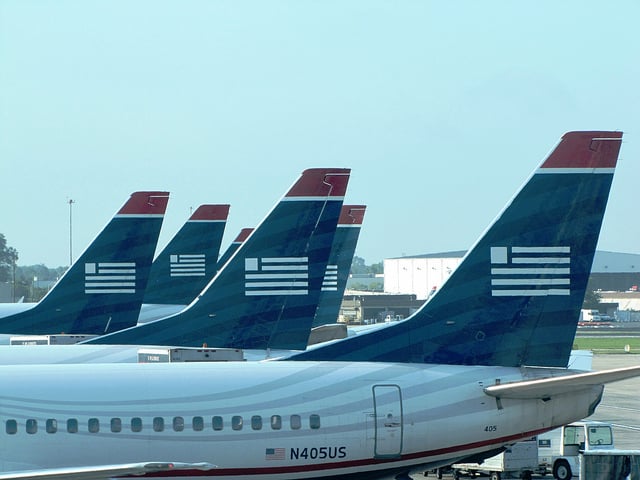 The merger between U.S. Airways Group Inc. (NYSE:LCC) and AMR Corp.'s (AAMRQ.PK) American Airlines is moving closer to completion as U.S. Airways shareholders voted to approve the deal on Friday.
U.S. Airways said 132,273,780 shares voted in favor of the deal, with 257,757 opposing and 256,523 abstaining.
The merger still needs antitrust approval from the U.S. Justice Department. Some are worried that the merger, which will create the world's largest airline, could be detrimental for competition and drive up prices. Similar complaints were raised around deals between Delta Air Lines Inc. (NYSE:DAL) and Northwest in 2008, United and Continental — now United Continental Holdings Inc. (NYSE:UAL) — in 2010, and Southwest Airlines Co. (NYSE:LUV) and AirTran in 2011. The Justice Department could also ask the companies to give up some takeoff and landing spots at Reagan National Airport in Washington, D.C.
Regulators allowed all of those deals to go through, which U.S. Airways and American Airlines said have hurt their ability to compete. The two companies believe a merger would actually be good for competition. U.S. Airways CEO Doug Parker said that the deal "creates a fourth strong competitor to United, Delta, and Southwest." Parker believes the merger will be approved and that the airlines shouldn't have to give up slots at Reagan.
AMR Corp. and American Airlines are currently operating under bankruptcy protection, and the bankruptcy court overseeing the restructuring of the company also needs to approve the merger. A federal bankruptcy judge is set to rule on the case at a hearing scheduled for August 15. AMR is set to emerge from bankruptcy as a new company, American Airlines Group Inc.
Parker will remain CEO of the combined company, which will keep the U.S. Airways name. The $11-billion deal was first announced in February. The companies are hoping it will be completed by the fall, but it could take years for the companies to fully combine their employees, aircraft fleets, computer systems, and frequent flyer programs.
Follow Jacqueline on Twitter @Jacqui_WSCS