What's Raining on GM's Parade?
At a glance, taking the title of "Top Seller" to the U.S. government in any industry should be a cause for celebration and attract some favorable attention from shareholders. But shares of General Motors (NYSE:GM) were off as much as 1.5 percent following a Bloomberg report that revealed the largest U.S. car maker was also the largest seller to the government, beating out Ford (NYSE:F), which previously claimed the title.
It's good news, not great news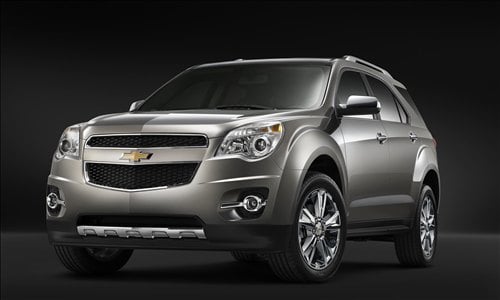 There are a few things that quickly minimize the significance of this achievement. First, total government purchases in 2012 were just 50,140 vehicles. GM claimed 38.7 percent of those sales — compared to 21.4 percent for Ford — but that's still a paltry 19,404 units. This is less than 1 percent of GM's total 2012 sales, which broke 2.5 million.
Save time and make money with our LOWEST ADVERTISED PRICE EVER to help you achieve your financial goals in 2013. This is a LIMITED TIME OFFER, so get your Stock Picker Newsletter now!
What's more, analysts suspect that GM took the title due to competitive pricing. That is, it was willing to take a bottom-line hit in order to gain the accolade. The first half of 2012 was punctuated with manufacturer incentives and more hits to the margin are not what shareholders want to see.
Buried beneath the company's new Chevy advertising campaign (goodbye "Chevy Runs Deep," hello "Find New Roads"), reports indicate that GM is also taking claim to the title of "Most Fuel Efficient Brand." At least, it is claiming to be the first U.S. car maker to see 1 million vehicles that get over 30 miles to the gallon. An awkward trophy, but we'll take it. The fight for fuel efficiency among American manufacturers transitioned into a higher gear with Ford's C-Max line that all but humiliated Toyota's (NYSE:TM) Prius family with its strong initial success.
It looks like GM's stock price may just be settling after sprinting at full speed into the New Year. Shares are up over 17 percent for the last 3o-day period and all that equity could probably use a breather before another growth spurt.

Don't Miss: 3 Reasons to Pay Attention to the Auto Industry in 2013.