What's the Key to U.S. Energy Security?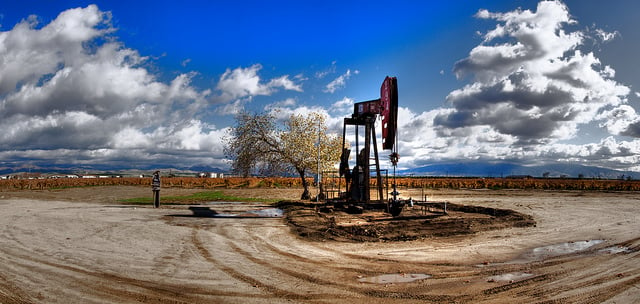 The United States could become nearly self-sufficient in oil within the next decade. Oil production from Texas, North Dakota, and other shale-rich states means the country is less reliant on foreign oil than at any time since at least the Arab oil embargo of the 1970s. Production has reached the point that authorities are calling on U.S. lawmakers to consider exporting oil from the Strategic Petroleum Reserve, a cushion normally reserved for domestic markets. That level of energy independence is redefining the aspects of the global marketplace. It will do little, however, to isolate the United States from its dynamics.
The Energy Information Administration, the analytical arm of the Energy Department, said in its short-term market report that crude oil production reached an average 7.6 million barrels per day in August, the highest level for any month in 24 years. That level should reach the 8.4 million bpd mark by next year.
EIA Administrator Adam Sieminski said Monday lawmakers might want to rethink policies regarding the Strategic Petroleum Reserve, the world's largest emergency oil stockpile. Created in the early 1970s to respond to the Arab oil embargo, its 696 million barrels of oil are meant to keep U.S. markets satiated in the event of a global supply crunch. In 2011, the Obama administration answered the call by releasing 30 million barrels from the SPR. That was more to add more liquidity to a global energy market restricted by oil disruptions from Libya than it was to respond to a specific domestic crisis. With U.S. oil production on the rise, Sieminski said lawmakers may want to export more of that oil in the future.
U.S. refiners don't need the emergency stockpile given the rise in domestic oil production. Sieminski said regional crude oil production, coupled with rising energy demand from Asian economies, is forcing policymakers to consider new market dynamics that were unheard of a few years ago. Those new dynamics are fueling the debate from lawmakers on Capitol Hill, meanwhile, who say domestic production would shield the U.S. economy from overseas turmoil. The 1973 oil crisis should never happen again, they say.
Wood Mackenzie, an energy consultant company, said U.S. energy independence is reshaping geopolitics. An Arab oil embargo wouldn't have the same impact on U.S. oil markets in October 2013 as it did in October 1973 because the United States is on a path to energy independence. By 2020, WoodMac says, the United States might not even need to import oil from overseas. That, however, means an oil-rich U.S. market could start to depend on foreign consumers to take on the excess capacity envisioned in the coming years. That creates a link between the U.S. energy market and the very region lawmakers are looking to avoid. The tables may have turned, but the same relationship exists. While energy independence leads to more security, only energy isolation would break the U.S. market link to an interconnected world.
Originally written for OilPrice.com, a website that focuses on news and analysis on topics of alternative energy, geopolitics, and oil and gas. OilPrice.com is written for an educated audience that includes investors, fund managers, resource bankers, traders, and energy market professionals around the world.
Don't Miss: Government Shutdown: Nobody Wanted It, But Here We Are Anyway.