What's Wrong with Ford's Electric Car?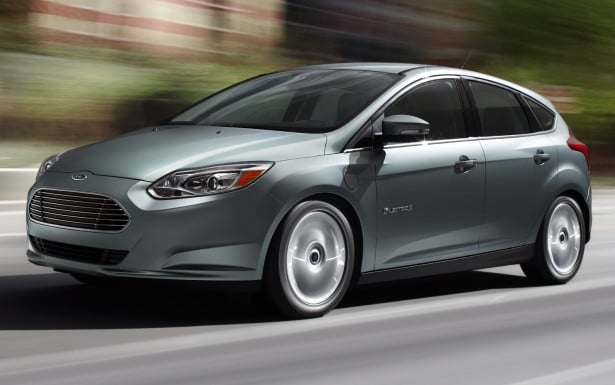 About 2,600 of Ford Motor Co.'s (NYSE:F) Focus Electric cars are leaving the road soon, following a Thursday recall of the vehicle. The safety concern in question deals with a possible power loss to vehicle wheels while on the road.
The loss of power, according to The Detroit News, would cause a warning message saying "Stop Safely Now" to flash up on the dashboard. The braking and steering systems remain functional, meaning that drivers will be able to pull off without suffering accident or injury. The problem is largely restricted to vehicles sold in the United States, though according to Reuters, some are in Canada and federalized territories, as well.
The safety issue is a result of programming flaws, requiring a reset of the powertrain control module software. All vehicles affected came from the Michigan assembly plant in Wayne and were built between September 15, 2011, and August 8 this year, The Detroit News reports.
This is the second big recent Ford Focus Electric recall. An October 3 recall dealt with about 23,800 vehicles, some of them Focus Electric and C-Max vehicles. That particular problem had to do with the push-button starters for the cars, which didn't make any noise when the driver's door is open, therefore violating federal regulations on door alerts.
Those Ford Focus Electric and C-Max vehicles will be reprogrammed to make an "audible door chime" when the door is open and the start-button has been pushed. July 19 saw a Ford recall, as well, that time concerning the Ford Escape and engine compartment fuel lines.
"We have identified an issue and are taking quick actions in the best interest of our customers. Our intensive investigation and testing has identified the area of concern and we are moving as quickly as possible to repair vehicles for our customers. In the meantime, it is extremely important that affected customers not ignore this recall and immediately contact their dealer," said Ray Nevi, the assistant director at Ford's Automotive Safety Office, in a company press release.
Don't Miss: 5 Best-Value Car Leases for Under $400 Per Month.