Which Detroit Automaker Is Winning in China?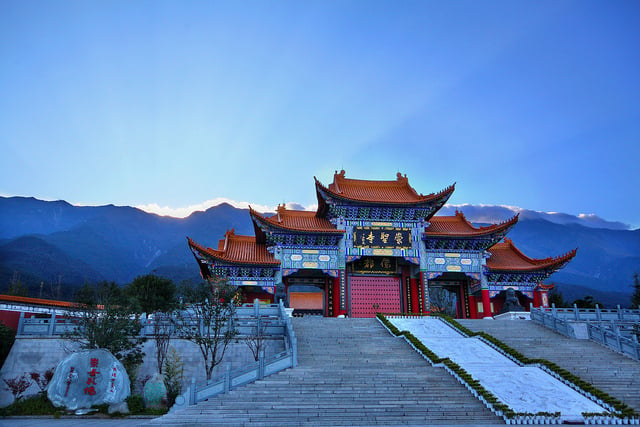 While it's still far behind Detroit rival General Motors (NYSE:GM), Ford (NYSE:F) is showing impressive growth in China. The company reported Wednesday that sales in China rose 55 percent year-over-year in October. Ford sold 93,969 vehicles in China that month, giving the company a record sales figure for October.
For the year to date, Ford's sales in China are up 52 percent, to 741,818 vehicles. Leading those figures are sales of the company's Focus sedan. Ford sold 39,710 Focus units in October, up 18 percent versus the same month a year ago and 48 percent for the first 10 months of the year.
The new Ford Mondeo, which was launched in August, sold 7,805 units for the month. SUVs continued to be in high demand in China, with the Ford EcoSport selling 6,484 units and the Kuga selling 9,604, while the Explorer and Edge SUVs showed strong sales, as well.
General Motors posted its own results in China for October on Tuesday. GM's sales in the country grew just 12.2 percent, but the company sold 282,446 vehicles in October. So while Ford China may be growing fast, it's still far behind GM in the country.
Sales of GM's Wuling and Buick brands drove growth in the country by selling the most vehicles, 135,687 and 69,746, respectively, while Cadillac showed the biggest year-over-year jump at 68.7 percent. For the first 10 months of the year, GM's sales in China grew 11.2 percent to sell a record 2,594,864 vehicles, which puts the company on track to reach its goal of 3 million sales in China for the year.
In an interview with Wall St. Cheat Sheet earlier this month, Ford CFO Bob Shanks outlined some of the company's future plans for China. Ford has taken a slower, more cautious approach to entering the booming Chinese market than General Motors has.
"I know we all fully expect to have a lot of growth ahead of us — we have four plants in China that are still under construction, we've got a number of products that are not yet in the lineup that will be coming over the next several years. We've got quite a bit of growth and the dealer networks to support those higher volumes, so I think we see a lot of growth ahead, and we would expect that growth to be profitable," Shanks said.
Ford is also planning to release its Lincoln luxury brand in China by the end of 2014. Overall, the company expects to sell 900,000 vehicles in China by the end of this year and increase its market share in the country to 5 percent. That's still far below GM's goal of selling 3 million vehicles in China through 2013, but Ford believes its slow approach to entering China will yield high growth in the years to come.
Follow Jacqueline on Twitter @Jacqui_WSCS
Don't Miss: Here Is How GM Is Making Volkswagen Squirm.