Which State Will Win Over Boeing?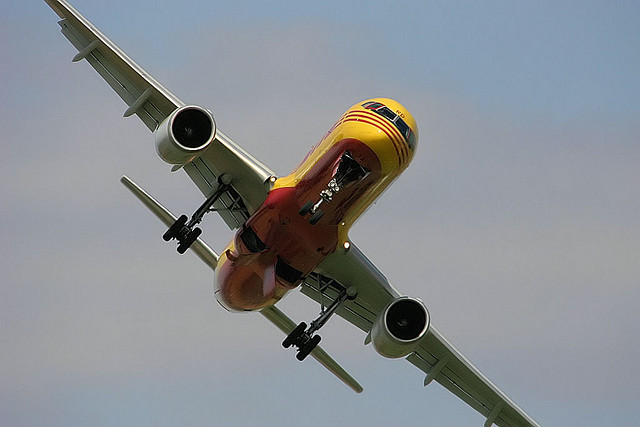 The new jetliner program at Boeing (NYSE:BA) was set up to be built in the state of Washington — until a union vote got in the way, opening the way for other states to try to grab the program — and jobs — for themselves. According to Reuters, the aerospace manufacturing field pays rather well, and with so many unemployed workers across the U.S., every state would love a piece of the 777X contract. Washington believed that Boeing's jetliner program would likely bring a fiscal bump of $21.3 billion and provide 56,000 jobs over the sixteen-year lifespan of the program.
"We're salivating. We all thought this was a done deal for Washington," said Hugh Tollison, president of the Savannah Economic Development Authority of Georgia. He noted that while he believes Georgia will make Boeing a good offer, the state doesn't want to seem over-eager, and will await Boeing's first move. "When it comes, it's all hands on deck. You bring in the partners, set up the war room, roll up your sleeves and tell the family you'll be home in a few days," said Tollison.
Boeing reported Thursday that they would be setting up talks with a number of states to discuss what the airplane manufacturing company would be bringing to table of the state they choose to position their 777X program in. Representative Bobby Harrell (R-S.C.) has already spoken to Boeing Thursday about a possible placement. "We are talking to Boeing to find out what they need in order to come here with this (777X) project. We are going to go after this as hard as we can," said Harrell.
It's clear that many states will be putting in a their best efforts at winning the company over — but Washington hasn't given up yet. "Washington deserves a fair shot at this contract and I have made clear that I expect Boeing to provide it," said Senator Patty Murray (D-Wash.), according to Reuters.
Tom Captain, the chief of an aerospace consulting practice notes that the industry pays twice as well as the average job, with twice the benefits, while also providing a big source of tax revenue, property taxes, consumer spending, and other financials bonuses. "That's why so many locations are willing to pay what seem like outsize economic incentives to attract the jobs," said Captain.
Don't Miss: Benefits Cuts Were Too Harsh for Boeing Machinists.