White House: We Have Extra Spectrum and Are Happy to Share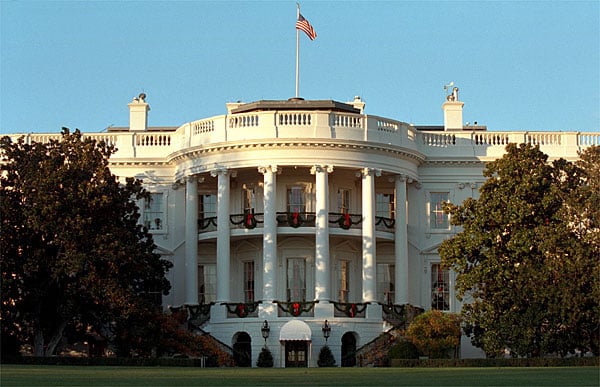 No matter how many activities the government is handling online, the White House says there's plenty of spectrum left unused that ought to be gobbled up by the public. A press release on the White House's official website notes a Presidential Memorandum was issued Friday telling federal agencies to make their use of spectrum more efficient, and to get ready to share it with the private sector.
The Obama Administration said it had directed agencies to increase what it curiously worded "collaboration and data-sharing" to make this spectrum available to both private citizens and government users simultaneously. There are huge segments of spectrum reserved for government efforts in national security and law enforcement, yet much of it goes unused on a daily basis. If the government can work out a system with the private sector, the unused portions would be put in private companies' hands when it was not needed.
The National Telecommunications and Information Administration (NTIA) has, along with the FCC, been behind similar measures for years. The NTIA will have six months to identify what it necessary and what isn't, then a plan to use the available spectrum will be drawn up and  put into effect. Major carriers like Comcast (NASDAQ:CMCSA) have also supported the idea for years, in hopes of expanding access to customers while improving service.
Comcast's efforts to build a nationwide WiFi system have stalled at times due to a lack of spectrum. According to CNET's Marguerite Reardon, other major carriers — including Verizon (NYSE:VZ) and AT&T (NYSE:T) — have asked to purchase more spectrum in the past, to no avail. While they claim sharing spectrum doesn't solve many problems, others point out that companies increase their power in the industry depending on their exclusive rights to spectrum.
For now, the idea of sharing was the only one on the table regarding the spectrum that will become available. The White House acknowledged the "skyrocketing demand of consumer and business broadband users"in its press release. The Memorandum also noted a $100 million investment in the project, with $23 million in research and $60 million in "spectrum-sharing contracts" up for grabs.
Don't Miss: What Trickery Did Sony Use to Get Past Apple?