Who Are the Top 5 Global Employers?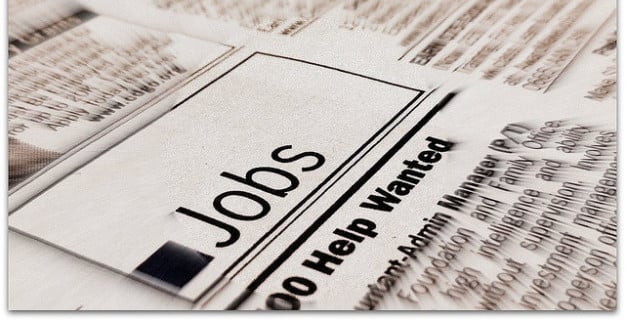 USA Today recently compiled a list of the largest employers in the world. While the companies that fill out the top of the list might not be a huge surprise, the list does hold some interesting surprises.
Going off of USA Today's list of top employers, here are the top five biggest employers globally.
5. United Parcel Service (399,000 Workers)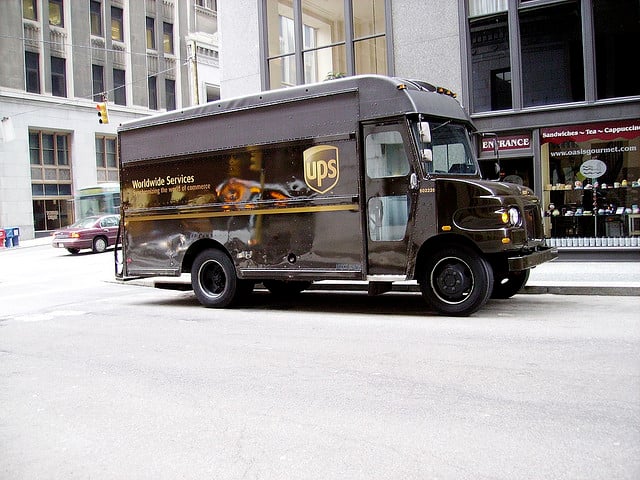 At number five on the list, the United Parcel Service Inc. (NYSE:UPS) employs about 399,000 workers in the delivery and freight industry.
According to USA Today, UPS had about 323,000 U.S. employees in the United States at the end of 2012, which doesn't include seasonal hires. UPS also recently inked a new, five-year national master agreement with the Teamsters, effective earlier this month, that will see rising salaries over the life of the deal as well as additional full-time jobs.
However, about 46 percent of UPS' 328,000 hourly employees at the end of last year were part-time, along with 36 percent of management personnel.
4. IBM (434,246)
International Business Machines Corp. (NYSE:IBM) employees a total of 434,246 in the industry of technology.
IBM employs one of the nation's highest-skilled workforces, and for twenty straight years the company has received more patents from the U.S. Patent Office than any other business . In 2012, IBM was awarded 6,500 patents. The company also employs five Nobel Prize winners.
Recently, IBM had to cut about 3,300 jobs in the United States and Canada. Additionally, low demand for new servers led IBM to announce one-week furloughs for most of its U.S. hardware team.
3. McDonald's (440,000)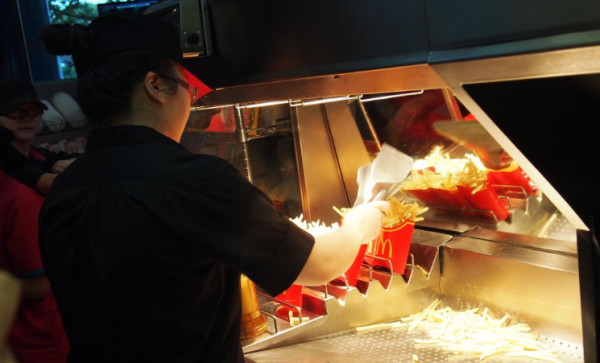 McDonald's Corp. (NYSE:MCD) comes in at number three with 440,000 total employees in the industry of fast food.
McDonald's recently made headlines when they released a woefully unrealistic budget calculator that recommended employees have two jobs, even if one was full-time, paying $600 for rent, and paying only $20 a month for health insurance. The budget calculator later went viral as a result.
Regardless of the bad press, McDonald's continues to be a major presence for jobs, and in 2011, McDonald's made a push for recruits and ended up with 62,000 new jobs.
2. Yum! Brands (523,000)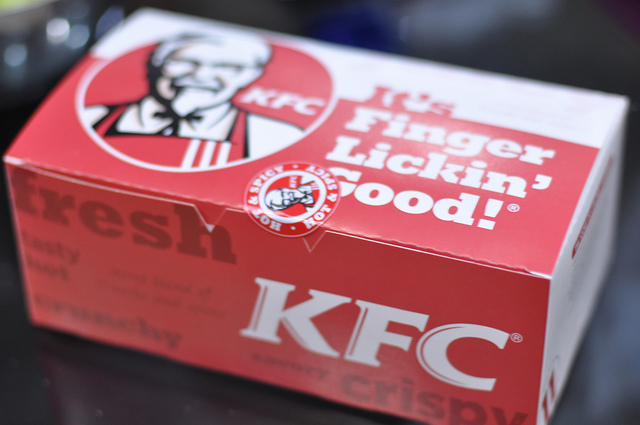 Yum! Brands Inc. (NYSE:YUM) is the parent company that owns the fast-food franchises KFC, Taco Bell, and Pizza Hut. By the end of 2012, Yum! Brands employed an estimated 523,000 workers through its series of fast-food chain restaurants.
The majority of Yum! Brands workers are hourly, and while the company does not differentiate its numbers between U.S. workers and abroad, the number of international workers is believed to be quite high. At the end of 2012, less than half of Yum! Brands stores were located in the United States.
Despite Yum! Brands big presence abroad, the company's U.S. presence is still powerful. In fact, Taco Bell recently added 15,000 jobs due to the chain's success with its Doritos Locos taco, USA Today says.
1. Walmart (2.2 Million)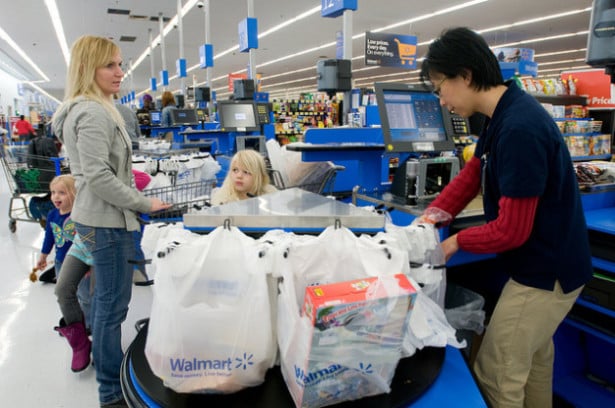 This one shouldn't be any surprise. Wal-mart Stores Inc. (NYSE:WMT) has a global workforce of 2.2 million employees, making its workforce nearly four times larger than that of the second biggest employer, Yum! Brands.
If that number doesn't impress you, check this one out: of those 2.2 million employees, 1.3 million are working in the U.S., meaning that even Walmart's U.S. workforce is nearly double any other company's global workforce. That is pretty incredible to say the least.
While recent headlines for Walmart continue to be markedly negative, especially given the ongoing debate over minimum wage laws and the impact of Obamacare, you definitely can't fault Walmart on sheer number of employees.