Who Can Profit from Johnson & Johnson's Blood Test Business?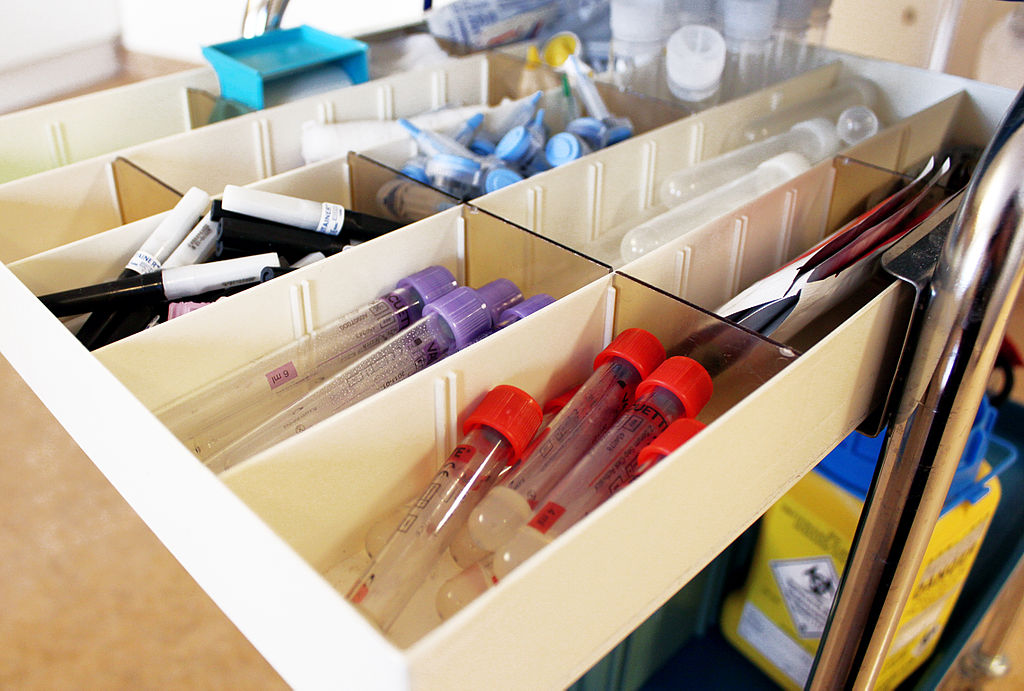 The Johnson & Johnson Co. (NYSE:JNJ) name is synonymous with drugstore staples such as baby powder and bandages, but the huge company has several billion dollars' worth of business in the blood-testing department. According to a report by The Wall Street Journal, it's not an attractive direction for the company to pursue, and J&J is on the lookout for buyers who could profit more.
Who would be able to do better? According to the WSJ report, J&J's chief executive sees a company willing to break into the latest advances in blood testing as a logical candidate to buy Ortho Clinical Diagnostics. Struggling to gain market share in diagnostic testing hasn't been worth it for a company whose painkillers like Tylenol remain among its best-selling products.
CEO Alex Gorsky told analysts earlier this year he saw a company whose main strength was in testing, according to the WSJ report. He thought it could even be a business's entire focus, as the testing industry is gaining more than 6 percent on an annual basis. According to Frost & Sullivan analysts, one candidate is Roche Holding Ltd. (RHHBY.PK), a Switzerland-based company devoted entirely to pharmaceuticals and the diagnostic testing business.
Among stocks traded in the U.S., General Electric (NYSE:GE) was mentioned in a Reuters report on the potential sale. The news outlet estimated the J&J blood testing business's EBITDA to be close to $500 million annually. Thus, several reports indicate the sale could be worth as much as $5 billion for Johnson & Johnson, which last year made approximately $70 billion in sales.
As a celebrated dividend stock, Johnson & Johnson has proven its ability to succeed in nearly every market it enters. As the Reuters report noted, J&J has not seen that level of success in the blood-testing division. Companies with a strong base in developing markets could perhaps entertain a sale, as innovations in blood work are predicted to bypass clinical diagnostics in the coming decades.
Private equity firms could also be interested, owing to the steady performance of the division, WSJ reported. In fact, talks with such firms have already taken place.