EBay's New Service Takes a Page From Groupon's Play Book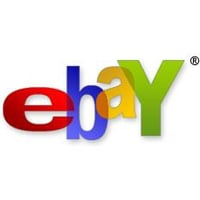 With its proclamation of "Attention, bargain hunters!", eBay (NASDAQ:EBAY) has edged into Groupon's (NASDAQ:GRPN) domain.
The e-commerce company has redesigned its business strategy and its site. On Wednesday, the auction site launched an online marketplace for deals and local services called eBay Lifestyle Deals. EBay has run daily deals on physical products for approximately two years, but this is the company's first offer on discounted services in the United States.
Catalysts are critical to discovering winning stocks. Check out our newest CHEAT SHEET stock picks now.
The marketplace is a new direction for the company, which has traditionally focused on products rather than services.
So far, eBay's marketplace is only available in selected cities, including the San Francisco Bay area, Los Angeles, and Washington D.C.
Deals span a wide variety of categories from Top Picks to Foodie Fun; recent offers include a $50 for 30 minute photography session worth $100 and a $25 wine tastings worth $50.
"We have a big marketplace and a lot of people who come to eBay don't just come for one thing – they stay and buy across categories," Devin Wenig, president of eBay Marketplaces, said to Reuters.
At the unveiling of eBay's redesigned site in New York City, executives said that retail is "at an inflection point," suggesting that the company is hoping the site's new features will help eBay retain its 105 million active users.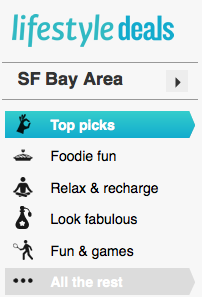 But Groupon is not the only company to have influenced eBay's new business. With its cleaner and simpler marketplace homepage, the site has evoked Facebook (NASDAQ:FB) in name and Pinterest in design. The Feed, as the page is termed, organizes a user's favorite items on a personalized page. Users can then opt to follow brands, product types, and anything else eBay sells. In response, the Feed will suggest products based on browsing and purchasing history.
Feed will be available throughout the United States over the next 100 days, and international launches will begin early next year.
Along with the addition of daily deals to its business, eBay also announced it would be offering a same-day delivery service, like Amazon (NASDAQ:AMZN), for items from local stores. The "on-demand delivery service" app is available in Apple's (NASDAQ:AAPL) iTunes as of Wednesday for San Francisco customers. More cities will be added later, according to an eBay spokesperson.
EBay's search also underwent changes; an autocomplete feature similar to that of Google (NASDAQ:GOOG) was added.
Groupon began the daily deal business in late 2008, and has since grown into a company with thousands of employees and more than $1 billion in annual revenue. While its growth attracted competition from Google, Amazon, and Facebook, consumers grew tired of endless deals and business has declined. Facebook has ended its deal service, but eBay will still face deep-pocketed rivals in Amazon and Google.
Don't Miss: Wal-Mart vs Amazon: The Battle Continues.