Who Won in the Deal Between Exxon and ConocoPhillips?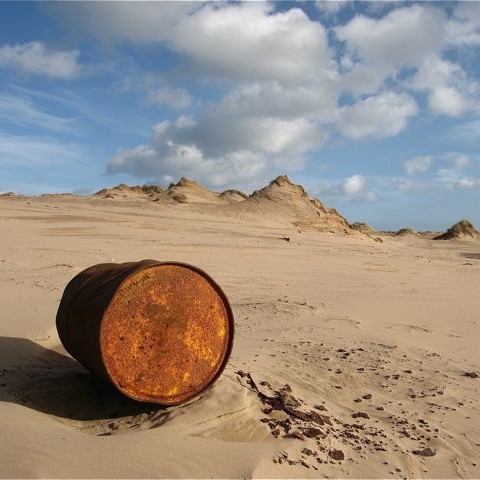 ExxonMobil (NYSE:XOM) had a bad second quarter and needed some good news. ConocoPhillips (NYSE:COP) has wanted to lighten its holdings in Canadian oil sands, and now that a deal has been announced to give Exxon and Imperial Oil Ltd. (AMEX:IMO) a huge Alberta lease held by Conoco, industry analysts are looking for winners and losers.
Bloomberg reports that Exxon and Imperial picked up the Clyden lease from ConocoPhillips for the equivalent of $723 million in an area that contains more than 200,000 acres of oil-sands land. ConocoPhillips is expected to make a profit at of least $400 million on the deal, which will be recorded by the company late in the third quarter or early in the fourth quarter.
A ConocoPhillips spokesman said in a statement, "This transaction is a significant step toward rebalancing our world-class oil sands portfolio." The company noted it was happy with the price paid, but it is still falling short of its goals to sell off more than $13 billion in assets in different programs with the goal of paying the money back to shareholders. Exxon, for its part, is looking to increase production after seeing volumes shrink in recent years.
According to The Globe and Mail, the location of the Clyden land is strategic for Imperial and ExxonMobil, as it is near the Corner oil sands land the companies control. "We do see that Clyden leasehold as a very strategic addition to our in-situ portfolio," an Imperial spokesman said to the publication, adding that the company still has a ways to go in planning development of the area.
The Globe and Mail report also noted the tough times Alberta experienced in regard to its oil sands. Issues surrounding the development of the lands kept big companies away from deals that would have boosted the strength of the economy there. The news outlet points out that interventions by Canada's government haven't helped spur production, either, as it has effectively stopped foreign companies from owning land.
The purchase of the lease solves several problems: it gives a foreign companies the ability to develop land by using a Canadian subsidiary; it gives ConocoPhillips a sale it needed to close to meet financial goals; and it gives ExxonMobil a deal that can generate resources later in the decade.
Don't Miss: 6 Animated Summer Films: What Worked and What Didn't.