Whole Foods Remains Well-Positioned and 4 Stock Analyses to Follow
Foster Wheeler AG (NASDAQ:FWLT): Current Price: $25.39
The company's Global Engineering and Construction Group has signed a global Enterprise Framework Agreement with Shell (RDS.A) Global Solutions International B.V. Under the agreement, Shell may request Foster Wheeler to assist in supporting the preparation of basic engineering packages. The agreement will last five years and it has an option for Shell and Foster Wheeler to agree to extend the agreement for an additional five years.

The Ensign Group, Inc. (NASDAQ:ENSG): Current Price: $29.61
The company's price target was raised by Oppenheimer after the company provided higher FY13 EPS guidance than predicted. The firm decided to increase its estimates and it keeps its Outperform rating on the stock.

Cisco Systems, Inc. (NASDAQ:CSCO): Current Price: $20.65
Cisco reported results for its January quarter which are seen by Oppenheimer as solid, and it provided in-line guidance for the current quarter. This influences Oppenheimer to believe that the company's operating margin is trending towards the high end of guidance as newly launched products may assist in boosting the shares. The firm keeps its Outperform rating on the stock.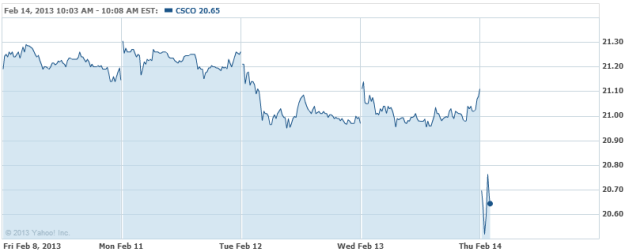 Cloud Peak Energy Inc. (NYSE:CLD): Current Price: $16.75
The company's price target was reduced by Brean Capital after it reported slightly missed Q4 results due to lowered guidance, lower than expected sales volumes, and uncertainty surrounding export margins. Shares keep their Buy rating.

Whole Foods Market, Inc. (NASDAQ:WFM): Current Price: $88.69
Cowen thinks that Whole Foods continues to be well-positioned after its mixed Q1 results and the firm noted management's affirmation of unit development objectives which supports its growth thesis. Shares continue to have an Outperform rating.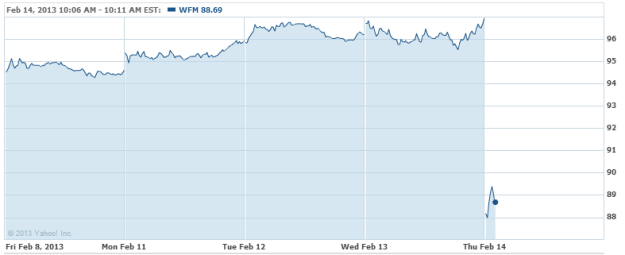 Don't Miss: Obama Gives a Shout-Out to These Companies.