Whole Foods Wants to Dispel America's Healthy Food Myths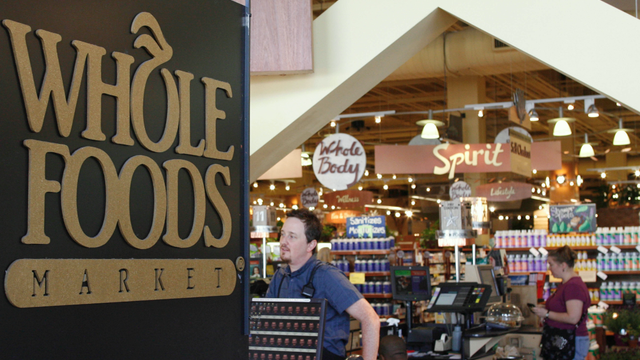 Though loved by many, Whole Foods Market (NASDAQ:WFM) has long been chastised by critics who charge that the food retailer makes it too expensive to eat healthy. Offering pricey produce, cheese, cured meats, and more, the foodie paradise effectively appeals to shoppers not interested in looking at a price tag, but makes it hard for cost-conscious consumers to afford the same types of offerings.
But now, it appears as though the high-end grocer is looking to reverse that reputation. According The Atlantic Cities, Whole Foods is gearing up to mark its territory in a neighborhood on the South Side of Chicago that is known for its vacant lots and unemployment rates, not necessarily for its pricey food offering. 
The Englewood neighborhood is in a so-called "a food desert." Devoid of nourishment options other than fast food chains and rundown convenience stores, residents in the area have little choice but to succumb to limited food choices, and that's what the city of Chicago is trying to prevent.
Now, Mayor Rahm Emanuel is working to attract popular retailers and grocers to a 13-acre development in the middle of South Side borders that he hopes to open by 2016. The project will likely receive tax increment financing from the city, The Atlantic Cities reports, but Emanuel and his team seem committed to the Englewood cause and want to get the neighborhood with an unemployment rate of 21 percent back on its feet.
That's where Whole Foods comes in, and this time around, the grocer will serve a community in ways it hasn't before.
According to The Atlantic Cities, Tom Alexander, a deputy director of communications in Emanuel's office, said the city of Chicago and Whole Foods are teaming up to dispel the myth that "to eat healthy has to be very expensive."
Alexander told the publication that Whole Foods believes there are approaches its consumers can take to afford its largely organic and naturally made items, and that the retailer will facilitate this by relying more heavily on its cheaper 365 line of products, the sale of food in bulk, and pricing schemes that help shoppers understand exactly what they're paying for.
But although Whole Foods maintains that it will take strides to cater its business to better appeal to this new line of consumers, the Atlantic Cities report also points out that the store is a business, and thus will still have the ultimate goal of realizing a profit and maintaining success.
If successful, the South Side store will undoubtedly reflect a step in the right direction for Whole Foods's business, because although the chain is widely successful, it is also restricted by its consumer base and the myths that surround its products. If the retailer could use Englewood to prove that anyone and everyone can afford groceries from Whole Foods, it could effectively drive its profit potential even further.
It's still unclear how Whole Foods will fare in Englewood, and it looks like we'll have to wait until 2016 to see how it turns out. As of now, the perception of food deserts and the lack of confidence consumers have for high-end grocers in lower-income neighborhoods run deep, but in 2016, Whole Foods will have the opportunity to prove the majority wrong — it just needs Englewood shoppers on board.
Don't Miss: Procter & Gamble Rolls Dice with These New Strategies.