Wholesale Inventories: Another Source of Economic Weakness?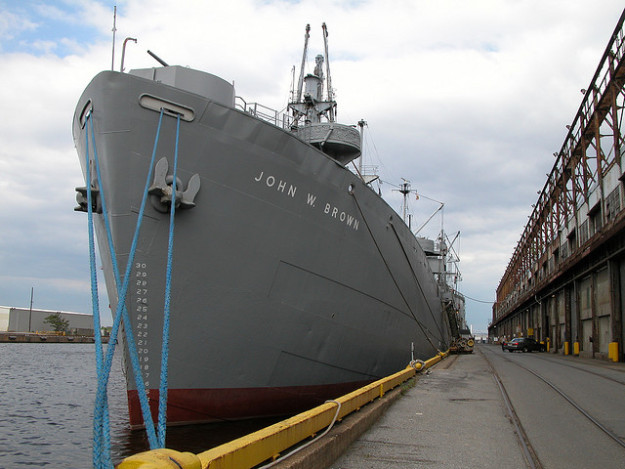 The more heavily United States businesses and consumers turn to foreign products, the bigger the bite that is taken out of domestic production. Last week, the Department of Commerce reported that the trade gap increased in April to $40.3 billion from March's $37.1 billion, suggesting that trade could drag on growth in the second quarter even if demand remains strong. But that is not the only factor hurting domestic production; the factory sector is showing the risk of an unwanted inventory build, with factory sales down in both March and April, prompting increases in the sector's inventory-to-sales ratio.
On Tuesday, the Commerce Department announced that wholesale inventories increased 0.2 percent in April, following a 0.3 percent increase in March. The only segment to show substantial growth was the automobile sector, where inventories surged 1.9 percent, the largest increase since December 2011. The report corroborates the government's April reading of the condition of U.S manufacturing, which showed last week that factory orders rose just 0.2 percent.
As inventories are a key component of gross domestic product changes, this data suggests that economic growth in the second quarter could be hindered. Inventories added more than half a percentage point to first-quarter GDP growth, which expanded at a 2.4 percent annual rate. Comparatively, estimates for the April-June period currently range below a 2.0 percent pace as economic indicators have failed to point to economic strength.
In April, sales at wholesalers rebounded 0.5 percent after falling 1.4 percent in March, beating analysts expectations for flat sales growth. At this pace it would take 1.21 months to clear shelves of current inventory.
Investors in the look to the United States stock markets look to the Commerce Department's report on wholesale trade to give them a look below the surface of the visible consumer economy, especially as activity at the wholesale level can be a precursor for consumer trends. In particular, by looking at the ratio of inventories to sales, investors can analyze whether production will grow in coming months.
Whether production will keep strengthening in the future is closely tied to consumer spending patterns. But all is not well in that area. Tuesday's weekly snapshot of retail sales showed some weakness. Consumer sentiment in May did surge to its highest level in close to six years due to rising real estate values and high stock market returns, but because unemployment has remained stubbornly high, the strain of limited income emerged in this week's retail sales report. Both stock market gains and increasing home values have improved the outlook for wealthier Americans. However, at the same time, the lagged effect of the higher payroll tax is forcing the remainder of the population to tighten their fiscal belts, and this disparity between the economic experiences of high-wage earners  and low-wage earners has created a somewhat skewed view of the recovery.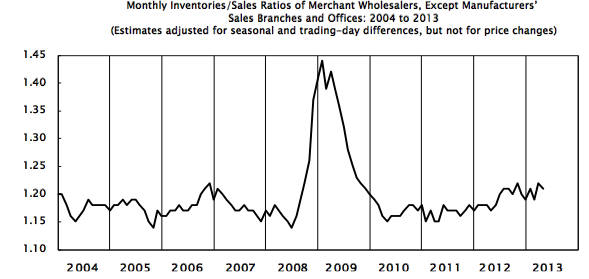 Follow Meghan on Twitter @MFoley_WSCS
Don't Miss: 10 States That Offer the Most Comfortable Retirement.