Wholesalers Report Leaner Inventories: A Problem for Q2 GDP?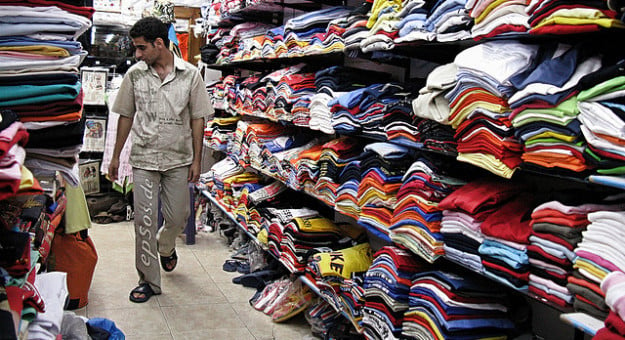 Wholesale inventories in the United States fell in May by the most in more than a year-and-a-half, and the month's decline represented the second consecutive drop for that key economic indicator. The decline signals to economists that low restocking by business could contribute less to second-quarter economic growth. But leaner inventories do suggest that companies will increase orders to factories to keep pace with growing demand.
The Department of Commerce announced Wednesday that wholesale inventories dropped by 0.5 percent during the month of May, a move that confounded the expectations of analysts polled by Reuters, who were expecting an increase. Instead of a predicted increase, analysts were met with the sharpest decline since September 2011.
One positive sign in the report was the fact that sales were stronger than forecasted, rising 1.6 percent. This surge in sales pointed to a uptick in factory orders and production.
Still, inventories are a far more important metric for judging future economic growth, as they are a key component of gross domestic product changes. For the first quarter, inventories added more than half a percentage point to GDP growth, which advanced at a sluggish 1.8 percent annual rate. Some data in recent months have suggested to economists that second-quarter growth will be even slower. This view is corroborated by June data released earlier this month by the financial services firm Market. The report showed a decrease in the rate of growth for the U.S. manufacturing industry, indicating that manufacturing growth is modest at best.
However, "with the drawdown in inventories, if the pace of sales is maintained, we'll see a pickup in production," TD Securities director of U.S. rates research Millan Mulraine told Bloomberg. That sales figures suggested to Mulraine that the U.S. economy may end the second quarter on stronger footing than previously expected.
The decline of wholesale inventories for May was broad-based, spanning a variety of industries from long-lasting manufacturing goods to groceries to farm products. The fall in durable goods stockpiles — which include items like primary metals, machinery, electronics, and transportation equipment — was the largest on record since December 2009.
At May's sales pace, it would take 1.18 months to clear shelves, a decrease from the inventories-to-sales ratio of 1.21 months in April and the fewest months since April 2012.
Investors in U.S. stock markets look to the Commerce Department's report on wholesale trade to give them a look below the surface of the visible consumer economy, especially as activity at the wholesale level can be a precursor for consumer trends. In particular, by looking at the ratio of inventories to sales, investors can analyze whether production will grow in coming months. If inventory growth lags sales growth, as it does currently, then manufacturers will likely boost production to keep pace with demand.
Whether production will keep strengthening in the future is closely tied to consumer spending patterns. Slight improvements in the labor market and lower borrowing costs are encouraging consumers to spend, evidenced by a higher-than-expected increase in retail sales in May, the most recent statistic available. The Commerce Department announced last month that consumer spending — which accounts for about 70 percent of economic activity in the U.S. — pushed retail sales up 0.6 percent in May. That figure was the strongest performance recorded in three months.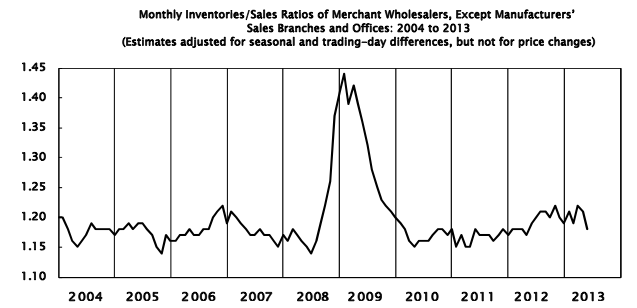 Follow Meghan on Twitter @MFoley_WSCS
Don't Miss: Is it Time to Overhaul Public Pensions?