Who's Opposing Shuanghui's Acquisition of Smithfield Now?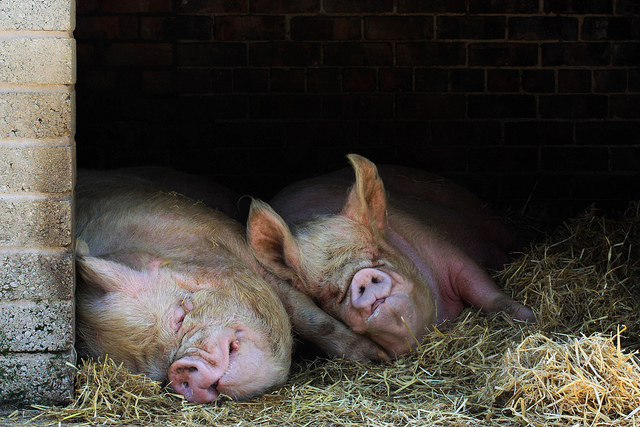 Missouri's government may have vetoed a bill on foreign ownership of its agricultural land, but that won't stop the Chinese Shuanghui International from pushing forward with its $4.7 billion acquisition of Smithfield Foods (NYSE:SFD).
Missouri governor Jay Nixon vetoed two bills that would allow its farmland to be owned by a foreign company. "Not only was this provision inserted into the bill without a public hearing, it was done so after the provision was rejected by at least one legislative committee on agriculture, as well as publicly opposed by leading Missouri agricultural groups," Nixon said in a statement on Tuesday.
Shuanghui made it clear that the veto would not stop its acquisition of Smithfield, saying that the company could explore the option of leasing the land, and also that the state government doesn't have the right to prevent the deal from going through.
Missouri's governor isn't the only politician worried about the potential consequences of the deal, which would represent the largest Chinese takeover of a U.S. company. Lawmakers from the Senate's Agriculture Committee have scheduled a hearing about the deal for July 10, at which point Smithfield will have some tough questions to answer about how the deal could affect America's food supply.
Many have raised food safety concerns about the deal, as China has been in the news for some fairly disgusting food safety violations recently. Smithfield says there's nothing to worry about, as the deal will only involve exporting pork to feed China's growing middle class. Smithfield has asserted that no meat will be imported into the U.S. from China.
Shuanghui is more concerned about the upcoming Senate hearing and getting approval from the U.S. Committee on Foreign Investment than about trouble from the Missouri state government. The Committee on Foreign Investment has turned down several potential Chinese acquisitions of American companies due to national security concerns.
Smithfield is the world's largest pork producer. Shuanghui will absorb all of Smithfield's outstanding shares and the company's $7.1 billion in debt if the deal goes through.
Follow Jacqueline on Twitter @Jacqui_WSCS