Who's Raising a Glass to the Global Wine Shortage?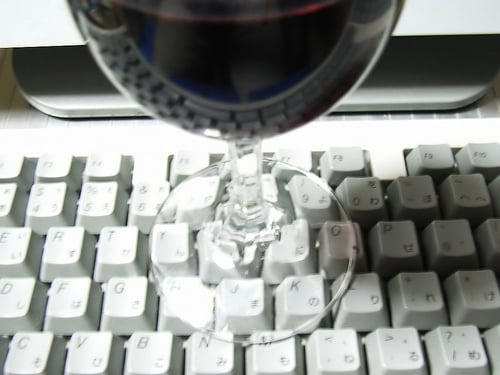 New research from Morgan Stanley seen by BBC News has found that global wine demand is outstripping supply, as wine production has declined since 2004 and wine consumption around the world has reached a new high of 3 billion cases per year.
According to the research, wine demand exceeded supply by 300 million cases in 2012, which Morgan Stanley says is "the deepest shortfall in over 40 years of records." The reason for the shortage? Bad weather in Europe, which has taken a toll on vineyards. Wine production in Europe declined 10 percent last year and has fallen 25 percent since 2004 due to "ongoing vine pull and poor weather," according to the report via BBC News.
The authors of the report say that consumers will have to turn to 2012 vintage options as 2013 production runs short, and that consumers should "expect the current production shortfall to culminate in a significant increase in export demand, and higher prices for exports globally."
While it might seem like no one should be happy about higher wine prices caused by the shortage, Morgan Stanley said that wine producers outside of Europe stand to benefit from the shortfalls of European wine producers. "With tightening conditions in Europe, the major new world exporters stand to benefit most from increasing demand on global export markets," the report said.
According to research from Wine Business Monthly, the top five wine producers in the U.S. in 2012 were E&J Gallo Winery, The Wine Group, Constellation Wines, Trinchero Family Estates, and Bronco Wine Co. And based on the Morgan Stanley report, all those companies stand to benefit from the shortfalls in Europe and increased demand worldwide.
But, the "new world" market — which includes wine production from the U.S., Australia, Argentina, Chile, South Africa, and New Zealand — still only makes up less than 30 percent of the world's wine, according to another report on the same data from The Atlantic, compared with the 60 percent that comes from Europe. So even as producers in so-called new world countries boost production, they probably won't be able to meet demand, and prices will increase.
If you planned on turning to wine to make your relatives more bearable this holiday season, you're likely to pay more for it than in previous years. Somebody pass the eggnog.
Follow Jacqueline on Twitter @Jacqui_WSCS