Why a Beloved Michigan Deli is Changing to Empower Employees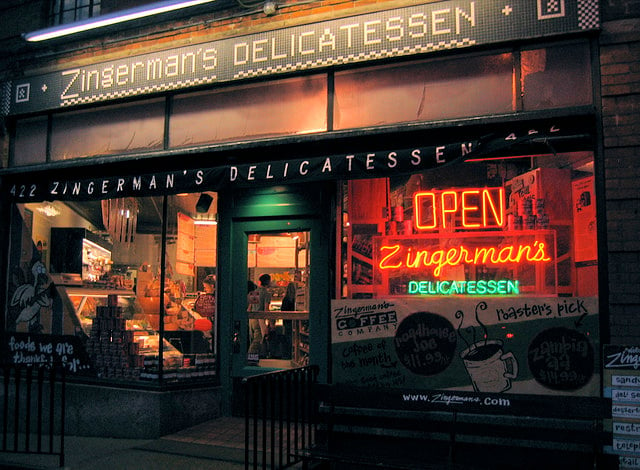 In a reversal of the usual trend, Zingerman's Deli, a chain of nine different delicatessens in Ann Arbor, Michigan, is embracing a new business model which resembles a "worker's co-operative." Zingerman's Deli, part of the larger, Zingerman's Community of Businesses which also includes a bakery, creamery, candy company and restaurant, brings in about $50 million in sales; the company has always utilized an innovative business model, but now its owners, partners Paul Saginaw and Ari Weinzweig, are looking to take it a step further.
Previous reports had misquoted Saginaw and Weinzweig; Zingerman's isn't, in fact, making their business into a worker's co-operative, because the state of Michigan doesn't have laws in place to allow for such a business model. Instead, Saginaw and Weinzweig are having to work through some creative loopholes to achieve a similar structure, which will give employees a lot more input and decision-making power.
"My partner, Ari, was either misquoted or misunderstood. What we are working on, because there's no easy path legally, is creating a hybrid structure," Saginaw said, in an interview with Michigan Live.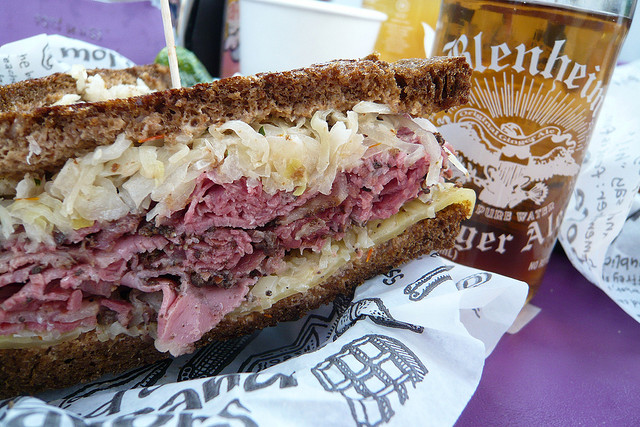 "There's a person at the deli counter who makes 1,000 decisions in an eight-hour shift," Saginaw told Business Insider while describing the rationale behind the Zingerman's business model. "The more information they have, the better they can make decisions."
"This is just another step in the direction we want to go," he continued. "There will be three to four staff members that will move up through the company to become the partners group…All of our decisions will be made by that group and each member has an equal voice."
The worker-owned business model, similar to what Saginaw and Weinzweig are pursuing, is an old one, Business Insider says, but since the recession, there's been a lot of renewed interest in the idea, partially due to a lack of investors creating jobs in communities. One of the benefits of a worker-owned cooperative model, the New York Times wrote, earlier this spring, is that the money consumers spend is fed directly back into the community, rather than into the hands of a "faraway investor."
Historically, the New York Times adds, worker co-operatives have been popular during times when the economic climate has proved precarious for laborers…times like, well, today. In a worker-owned co-operative, a company's workers all own the business and collectively decide what to do with the profits, and while most people nowadays associate worker co-ops with very small, boutique businesses, the largest worker co-op in the world is owned by more than 600,000 members and produces more than 14 million euro in revenue. That co-op is called the Mondragon Cooperation, and it operates in the Basque region of Spain.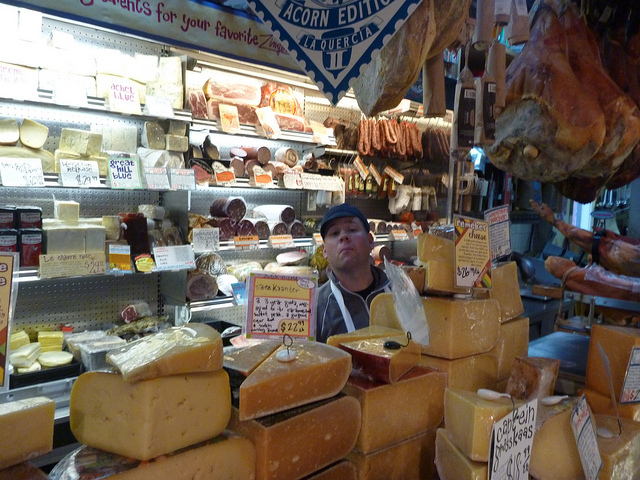 As we mentioned earlier, however, Saginaw and Weinzweig aren't actually proposing a worker co-op: Michigan's laws don't have provisions in place for co-operatives. But Saginaw says the steps he and his business partner are taking are the "first step in moving toward full employee participation and engagement in the organization."
Saginaw explained to Michigan Live that the Zingerman's Community of Businesses is made up of nine individually managed businesses, and that each business has one to three managing partners, though Saginaw and Weinzweig are partners in all of them.
"We have a holding company — Dancing Sandwich Enterprises — and that entity holds our interests in all of the various businesses," Saginaw continued. He and Weinzweig own anywhere from 20 to 80 percent of each of the nine businesses, as well as their equity and intellectual property.
The new entity which Saginaw and Weinzweig are creating will contain all of their intellectual property and licensing revenue, which they will then allow staff to buy shares in. "That entity will make distributions when all the businesses cumulatively hit certain financial targets. In order to own that share, you have to be employed by Zingerman's; and if you are a shareholder, you are eligible to be nominated by your peers to the partners group. The partners serve as the decision-making body for Zingerman's Community of Businesses," he added.
And while to some, Saginaw and Weinzweig's model may seem complicated or fraught with unique challenges, Weinzweig says they wouldn't have it any other way. "We strongly prefer the problems for going our own way to going with the flow and being made at ourselves later," he said.
Weinzweig explained to Business Insider that to he and Saginaw, traditionally managed businesses are essentially "operating with about 5 percent of their intellectual and creative capital, which really doesn't make sense." The two partners hope to implement their new business model by the end of the 2014-15 fiscal year, which ends next August.
More from Wall St. Cheat Sheet: