Why Are Some Furloughed Workers Getting Paid Twice?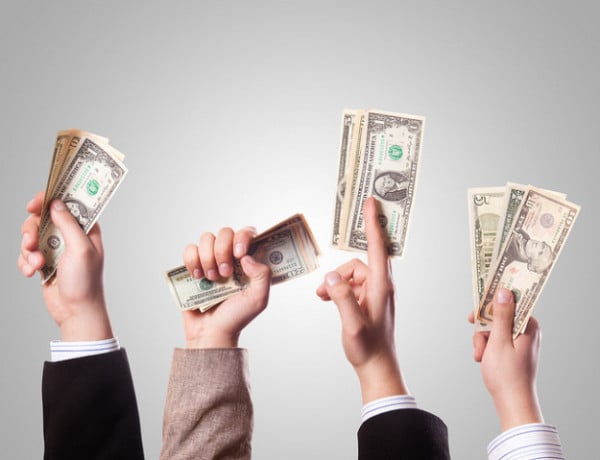 The nation collectively breathed a sigh of relief on behalf of the federal government employees when Congress passed a bill during the shutdown guaranteeing federal workers back pay. However, the furloughed workers of some states will be getting an added bonus .
According to CNBC, some of the 400,000 government workers drew on unemployment benefits during the shutdown, and it's likely that only some of them will have to give it back — adding a few million to the price of the shutdown, already up in the billions due to lost worker productivity and revenue. The U.S. economy was damaged as well, and that cost may tally up near $24 billion between October and December, if economists are to be believed.
The Labor Department will be demanding that a majority of those unemployment payments be returned, however some states have laws that will allow for the back-pay and unemployment double-whammy. CNBC reports that Tom Fuller, an Oregon Employment Department spokesman, gave an example of just such a law. The rule states that furloughed employees may apply for unemployment benefits if they do not know whether they will be payed at the end of the furlough — and there is no date given for their return to the workforce.
Fuller explained that while they "believe that this rule is wrong," and Oregon is working to change it, the law holds true because "it was not clear they would have been paid back," according to CNBC.  This means that with 4,400 federal employees filing claims, and 1,300 following through on those claims, a total of $680,000 was given. The first and third week of the shutdown was not up for unemployment because part-time work was occurring.
"In terms of wasting taxpayer dollars, the idea of double paying anyone is distasteful," said Lisa Gilbert, the director of Public Citizen's Congress Watch unit. Looking back at a previous shutdown in 1995-1996, the Labor Department explains that unemployment benefits were not retained by furloughed workers because the bill passed by Congress giving them back pay also stated that they were considered actively working during that shutdown period — and therefore not eligible for unemployment.
So while Americans may be glad that government employees will be paid, many probably wish Congress had taken a little more care in how they went about paying them.
Don't Miss: Did the Housing Market Hit Another Speed Bump?