Why Athleta Will Steal the Lead from Lulu, and 4 Other Hot Stocks
Analyst Gene Munster, speaking on Bloomberg TV, says Apple (NASDAQ:AAPL) would bounce back with earnings growth in the latter half of the year, and that he stands by his Buy outlook on the stock. The price sensitive, low-end phone market is where the company has a great opportunity over the next two years, he says. In what could be disappointing to shareholders, he forecasts buyback is unlikely to be increased by the company, but dividend could be raised to $14.00 from $10.60.

China Petroleum and Chemical Corp (NYSE:SNP) signs a framework agreement with South Africa's state-owned oil company PetroSA to build a 400,000 barrel per day crude oil refinery. The agreement, valid for two years, will involve construction of the $10 billion Mthombo refinery which will become the country's largest, almost twice its current capacity of 497,000 barrels from four refineries. The agreement will allow for cooperation by the companies in tapping exploration opportunities for oil and gas in South Africa as well as its surrounding countries.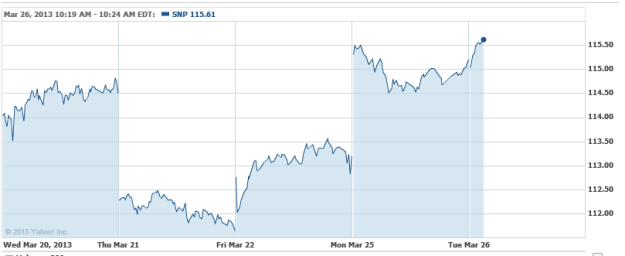 Salesforce.com (NYSE:CRM) CEO, Marc Benioff announced that the company's Chatter, an activity stream platform, will become the primary interface for salesforce.com. The company had unveiled Chatter 8.0 earlier this week, and executives claim it would be the next-generation CRM. Benioff, talking in the context of the rise of mobile and how people use Twitter and Facebook to connect, said salesforce's move was a significant step that could be emulated by other companies in the future. However, Michael Krigsman, industry analyst and consultant, said it was a bold but risky move. "Will it play in the enterprise as a way to access and input corporate data?," he asks, "…any time you try to move a user base from one user interface to another it is always fraught with difficulty."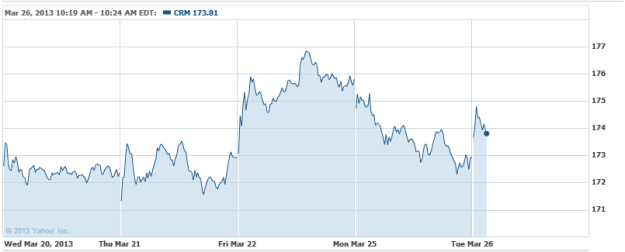 It's quite likely that Gap's (NYSE:GPS) Athleta brand of yogawear might well steal the lead from Lululemon (NASDAQ:LULU), says an article in Business Insider, which offers a number of insights into how the two brands are priced and marketed. First off, and possibly most important, is the higher prices consumers must pay for Lulu products compared to Athleta's, and some may even be put off by the cult-like aura surrounding Lulu. Return policy is much more lenient at Athleta, which also makes plenty of updates to its sale section, in contrast to Lulu, which keeps tight inventory that can sell out fast. This also means that Lulu has fewer stocks of each size compared to Athleta, and therefore a number of customers would not be able to make a purchase. Another issue with size – Lulu does not serve the plus sized customer and its merchandise stops at size 12. Athleta, on the other hand, offers extended sized clothing. It doesn't stop at that – if you don't find something in your size in the store, the associate will likely order it online for you and ship them free of cost. Not so at Lulu, where the associate will not even call another store to help you out.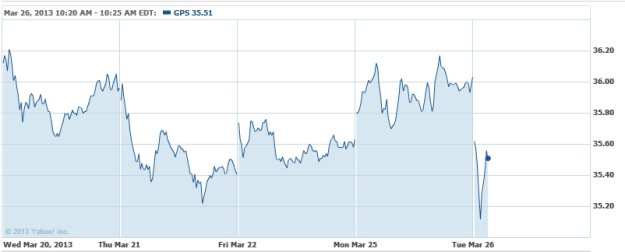 Don't Miss: Will Easter Bring Out the Bargain Hunters?