Why Bank of America Thinks the DOJ Lawsuits Are Baseless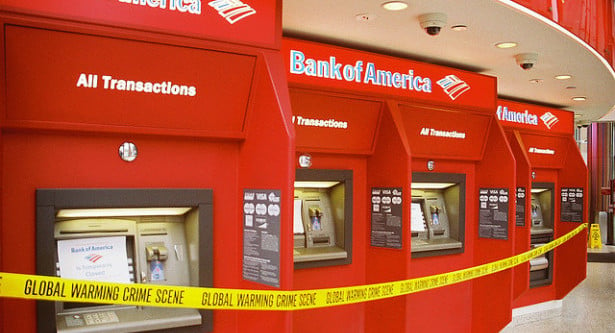 On yet another day in court for Bank of America Corporation (NYSE:BAC), the company's lawyers requested that a federal judge throw out a U.S. Department of Justice lawsuit related to mortgages from the financial crisis, Reuters reports. The BofA reps are saying the charges are baseless, as they stand under the category of the securities law invoked.
The DOJ and Securities Exchange Commission announced the civil suits against Bank of America in August. Regulators argued in the suit that BofA misguided investors about the quality of the $850 million in loans they sold to Wachovia Bank and Federal Home Loan Bank of San Francisco, CNN reports. Since about one-quarter of those loans were bad, investors may lose $100 million.
Bank of America representatives have maintained that the company sold the loans to savvy investors who were victims of the housing crisis rather than the bank trying to hoodwink them. In court recently, Reuters reports that BofA lawyers pointed to the wording of the law behind the federal charges in order to have the case dismissed outright, saying the DOJ was not following through on its intention to bring a case based on securities laws. Bank of America was the loser in its court case over loans sold to Fannie Mae and Freddie Mac in October. According to Bloomberg, federal prosecutors recommended the bank be forced to pay the maximum penalty of $863 million following the jury's decision that BofA was indeed liable in the deal.
Though it is challenging to keep track of the countless lawsuits against Bank of America, Reuters calculated the bank has committed to over $45 billion in damages traced back to the financial crisis, with much of it surrounding mortgages.
The government is far from done with its lawsuits aimed at the nation's biggest banks, despite its ongoing negotiations to settle with JPMorgan (NYSE:JPM) in what is expected to be a deal worth $13 billion. In the case of Bank of America, the company hopes it can save on damages by poking holes in the government's case. Were BofA to lose this fight and pay the maximum penalty in the Fannie/Freddie case, damages could exceed $1 billion.
Don't Miss: The 6 Top Lobbying Organizations in 2013.