Why BMW Gambled Big on the All-Electric i3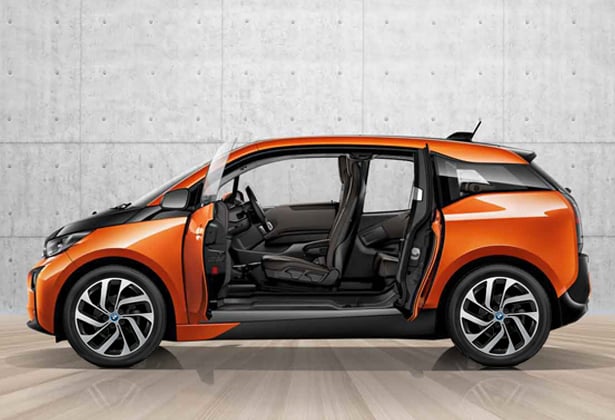 The strategy BMW (BMAXY.PK) used in designing its all-electric i3 is stunning on many levels. Despite efforts by major automakers to introduce electric technology to their automobiles, most have produced standard combustion vehicles with replacement electric motors. BWW chose to design a completely new vehicle in its breathtaking i8 and the i3 city car in a move that could give the automaker a head start on the entire industry.
Part of the revolution came in the materials used. The only electric vehicle maker with a long-range stylish car in production is Tesla (NASDAQ:TSLA), which uses aluminum for nearly the entire composition of the ground-breaking Model S. BMW turned to expensive carbon fiber materials to make their electric vehicles light enough to handle the large battery packs it takes to power cars on the order of an "ultimate driving machine."
That element of a BMW was considered every step of the way when designing the electric i3. According to a Bloomberg report, the decision to invest huge resources in a new electric vehicle came when its head of strategic planning, Friedrich Eichiner, realized the automaker would need to compete in an increasingly urban landscape where lower emissions were essential to survival. Creating a car out of mainly carbon fibers meant finding an affordable source of the material, which got the automaker into its production.
That effort ended with BMW starting its own carbon fiber plant in Washington state, where renewable energy powers production of a car that is made of entirely recyclable materials. BMW also invested in the company producing the carbon fiber as it will shift attention toward using the material in every car of the future. In effect, the automaker is planning for more than a generation. A Sanford C. Bernstein analyst told Bloomberg the strategy shows BMW is "more focused and more long-term than the competition."
Tesla and BMW both believe in battery power as the future of electric vehicles as opposed to fuel cell vehicles that have longer range potential. The i3 gets between 80 and 100 miles on a full charge while generating 170 hp on 184 pounds-feet of torque. The kick allows the i3 to sprint from 0-60 in 7 seconds.
Those stats put the BMW i3 out of the league of any electric vehicles in its class. Priced at $41,350 before federal tax credits, it remains about $30,000 below the base price of a Tesla Model S. Should its gamble on carbon fibers and new electric vehicle concept pay off, BMW won't have any competitor for the foreseeable future.
Don't Miss: Ford Unleashes Its Globe-Conquering Ka.