Why Buying Concert Tickets Is So Frustrating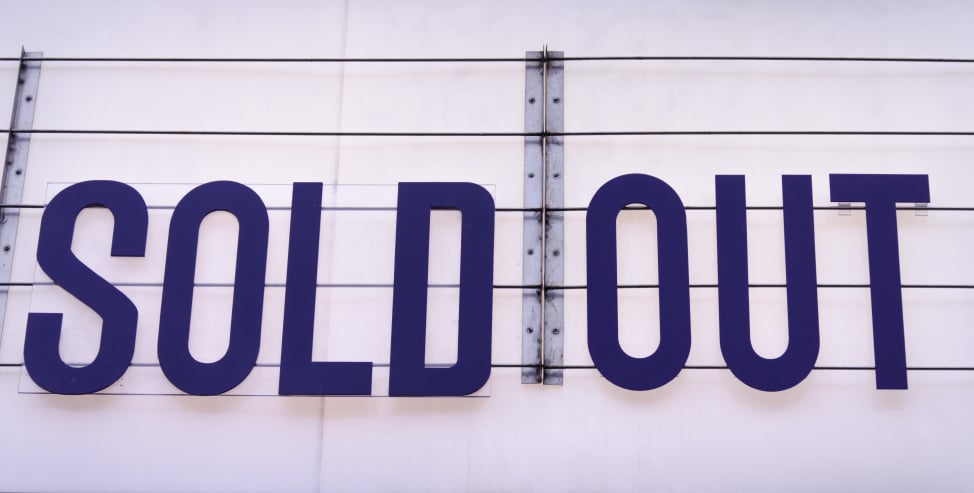 Ever been stuck pulling your hair out when tickets to your favorite musical act are sold out almost immediately? There's a reason this is such a common occurrence. You may be tempted to direct all of your rage at Ticketmaster, but in reality, the situation is much more complicated. There are many actors involved in the reason buying concert ticket sales is such a horrible experience, especially for popular arena shows. Luckily, a sold out show is never truly sold out, but you'll see a significant markup from scalpers and legit ticket brokers. People who change their minds or can't go after all may decide to resell their tickets as well, which is often a better deal.
First, let's take a look at why concert tickets go so quickly. A 2013 BuzzFeed article broke down how tickets to a Justin Bieber concert in Nashville were distributed. Out of almost 14,000 available seats for the show, only 1,001 seats were available for purchase through Ticketmaster when the general sale started. This is commonplace at big arena concerts and can happen on a smaller scale at other theaters and clubs. The biggest chunk of tickets went to a credit card pre-sale, and some were even scalped by the artist.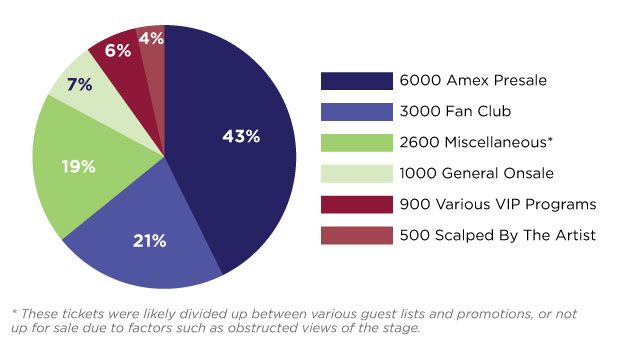 Brokers often buy 50% or more of the credit card pre-sale tickets and flip them on legal resell websites like StubHub for a profit. After the scalpers, brokers, fan clubs, pre-sales, and VIP programs swallow up more than 90% of the seats, there aren't a whole lot left for average fans to fight over on Ticketmaster.com when general admission tickets go on sale. (Oh, and you'll be competing with scalper bots at this point, too. Good luck.) If you succeed, you might then be frustrated by the sizable fees which come from the venue, Ticketmaster, and even the artists themselves.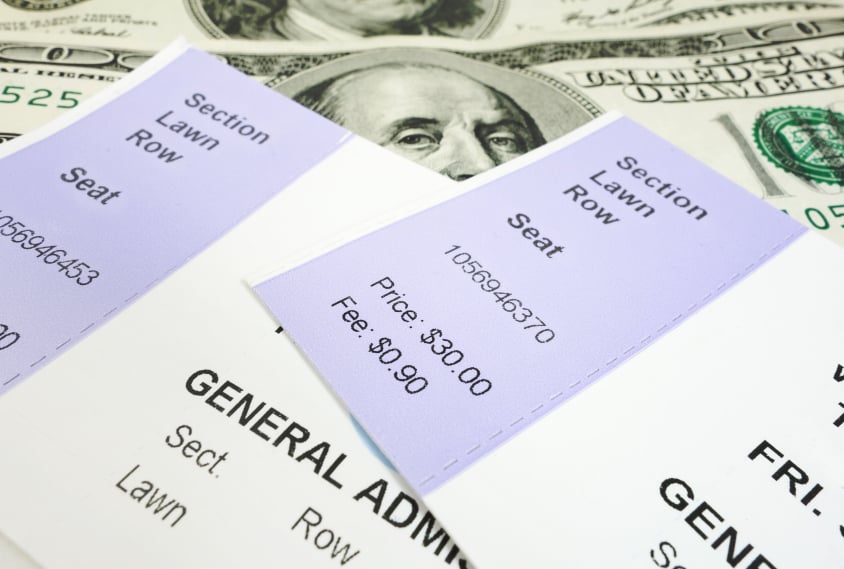 Fortunately, there are a few ways to alleviate the pain of trying to procure a concert ticket. If you think ahead, you'll have even better luck. American Express and Citi credit cardholders should subscribe to the email list for pre-sales. It's also a good idea to sign up for your favorite musicians' fan clubs so you will be notified of pre-sales and provided with the necessary promo codes. Create an account on sites like Ticketmaster and Live Nation ahead of time to save yourself some time when tickets go on sale.
If you're stuck searching for tickets to a sold out show, resellers are your only option, but there are smart ways to go about it. It turns out that the best time to buy scalped tickets is roughly 4 to 5 weeks after the show sells out, according to an analysis of Coachella and the festival's prices on secondary ticket sites. If supporting StubHub and other brokers turns you off, eBay is another, sometimes cheaper, option for sold-out concert tickets. Just make sure the seller has good ratings and everything is on the up and up.
More from Money & Career Cheat Sheet:
Want more great content like this? Sign up here to receive the best of Cheat Sheet delivered daily. No spam; just tailored content straight to your inbox.