Why Do Thousands of People in the UK Hate Amazon?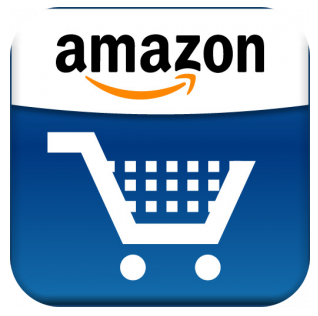 100,000 supporters have signed an online petition in the UK calling for the government to force Amazon.com (NASDAQ:AMZN) to pay more local sales tax, according to Information Week. Amazon.co.uk, is already under investigation by tax authorities in the UK, specifically for the tax years from 2004 to 2010. During this period, Amazon's business in the UK was transferred to its Luxembourg-based company, according to The Book Seller. The online petition campaign was started last November by independent booksellers Keith and Frances Smith, who are based in Coventry, England. They say that bookseller businesses like theirs have been pushed "to the brink" by the discounts that online companies like Amazon offer. The petition claims that despite sales of £2.9 billion ($4.4 billion) in the U.K. last year, Amazon does not pay any British corporate
taxes on the profits from those sales. While such specific sales figures are usually private, Amazon revealed three years of them to British members of parliament last year, when it, Starbucks and Google were questioned by lawmakers about their tax structures and how they managed to pay so little in taxes in the UK, according to The Register. The online petition against Amazon goes on to say that, "The unfair advantage that your [Amazon] tax dodge gives you is endangering many U.K. high street businesses." The creators of the petition plan to deliver it to Prime Minister David Cameron on Friday, accompanied by a "large crowd of authors and other allies."
Amazon's book and toy sales in the UK are actually routed through its Luxembourg subsidiary company, which it set up during the period that UK tax regulators are currently investigating it for. According to the online petition, "This means Amazon can avoid paying British corporation tax on the profits it makes. Experts say if Amazon's total U.K. sales profits were not funneled to Luxembourg, it could be paying as much as £100m a year in British corporation tax… We pay our taxes and so should they — please take a stand with us and tell Amazon to pay their fair share." Potent words indeed. However, the root of the animosity by local UK book store owners against Amazon might be that Amazon directly competes with them through a different distribution channel–online sales–and has far larger economies of scale. Setting up "tax havens" to avoid paying UK corporate taxes is nothing new. Plenty of UK-based multinational companies do the same to avoid paying taxes more than once.
Pearson (NYSE:PSO), the world's largest publisher as of 2012 according to Publisher Weekly, is ostensibly a United Kingdom-based company. However, it is actually comprised of 411 separate companies, of which 83 (or just over 20%) are located in places that are considered "tax havens," according to The Guardian. Eight of these Pearson companies are located in Luxembourg, like Amazon.com Inc.'s subsidiary that handles its sales in the UK.

Why are these independent booksellers taking a stand against Amazon but not large book publishers that use tax havens to avoid paying taxes in the UK? It might have something to do with the fact that they rely on the publishers for books to sell but the publishers are increasingly less reliant on them and other traditional brick-and-mortar retail locations to sell their books. Amazon and other online retailers are increasingly pushing physical retail locations for books to extinction, not to mention the rise in popularity of e-books makes book stores unnecessary. While some customers will still want the personal interaction and sales experience that small bookstores offer, most just want their books at the cheapest price.
The boiling animosity in the independent bookseller business in the UK is currently pointed at Amazon, but it is unlikely that any finding by UK tax authorities against Amazon.com Inc. will slow down the gradual extinction of book stores.
Investing Insights: Should You Consider General Electric?