Why Does Ben Bernanke Insist on Transparency in the Fed?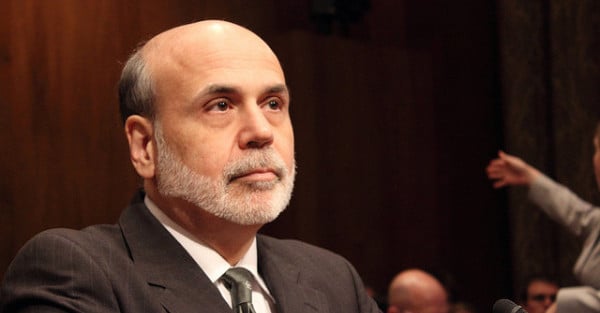 The road to legitimacy is paved with intentions of transparency — according to present Federal Reserve Chair Ben Bernanke. By the end of January, good ol' Bernanke will be no more, replaced by President Obama's pick for Chair, Janet Yellen. Still, while he had little to say on specific policy, in a recent speech at a Town Hall Meeting in Washington D.C. he was vocal on the way the Fed and the public should interact.
"Increasing the Fed's transparency, openness, and accountability has been one of my top priorities as Chair. A more open Fed, in my view, is both a more effective and more democratically legitimate institution," said Bernanke in the Fed's press release of the event. "Indeed, the complex challenges we face as a nation are best addressed in an environment of informed public discourse, which is only possible when policy decisions are made in as transparent a way as possible," he said.
Recently, there has been a fair amount of discussion as to what kind of leader Yellen will be, compared to Bernanke, who developed a reputation as being very open on his viewpoints. Some Republicans have voiced concerns that Yellen will be more insistent on presenting a unified voice to the public, or as Krishna Guha, Vice Chair of the ISI Group said, "find a slightly more sober, orderly way of communicating these policy debates in public."
Richard Fisher, the president of the Dallas Federal Reserve was especially vocal on the issue, saying that if Yellen were to follow in the more dominant footsteps of former Fed Chair Alan Greenspan, she'd find herself worse off. "It is the tradition of the Federal Reserve banks to have their own views, particularly the Federal Reserve of Dallas," he said.
"Traditionally, like other central banks, the Fed was reluctant to explain its policy decisions or otherwise engage the public, partly based on a belief that this approach increased the effectiveness of monetary policy. However, this lack of openness became increasingly out of step with other institutions in our democratic society," said Bernanke in his speech Wednesday. "It also reduced the effectiveness of the Fed policies by inhibiting public understanding and discussion of policy goals and strategies."
Don't Miss: The 7 Tallest Buildings in the World.