Why Does Germany Want More Austerity From EU Counterparts?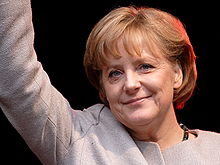 In a report prepared by Chancellor Angela Merkel's office, Germany iterates that more significant progress has to be made by some of its fellow European Union members, reports Reuters.
German magazine Spiegel cited the report as saying that the EU needs a "general political mobilization towards structural reforms and greater competitiveness." Germany laid out specific criticisms for each and every troubled European nation, hoping to help guide the EU to a far more stable environment by imposing austerity and tighter regulation.
One of the offending countries was Italy, where there remains "further room for labor market liberalization," according to the report. Germany also suggested that overcoming rigid labor laws is essential for Greece and Spain to once again become competitive, since these countries have record rates of unemployment.
Although France has increased its revenue intake, the report argues that it also needs to curb its spending.
There have been no comments from any of the countries named in the report, including from Chancellor Merkel, but it will be interesting to see how this publicized report will affect an already strained relationship between Germany and the rest of the EU.
Don't Miss: College Debt Bubble Teaches Regret.