Why Is Bank of America Forcing Employees to Take Vacations?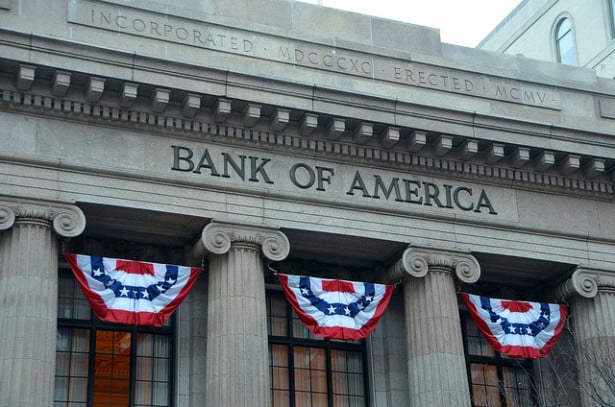 Internal memos sent to Bank of America (NYSE:BAC) employees are recommending weekends off and reminding junior financial analysts and associates that annual vacations are mandatory, Reuters reports. Following the death of an overworked Bank of America intern in August 2013, the financial institution has aimed to ease the burden on its junior staff to avoid similar tragedies.
The company memo obtained by Reuters encouraged junior employees at Bank of America Merrill Lynch to take at least four weekend days off every month in addition to using their allotted vacation time every year. Bank officials noted that the mandatory use of vacation time was already company policy for analysts and associates. In order to take fewer than four weekend-day holidays in the course of a month, junior staff members would need approval from superiors.
BofA's initiative is another response to the shock sent through the industry last August, when Moritz Erhardt, a German-born intern working at the bank's London offices, died after reportedly working several days straight without sleep. Erhardt had an epileptic seizure that proved fatal following the stretch of work, and the fatal event was possibly tied to extreme exhaustion, the coroner believed.
Reaction to the story proved damaging to Bank of America Merrill Lynch amid a period of bad press for the banking industry as a whole. Competitors JPMorgan (NYSE:JPM) and Citigroup (NYSE:C) have joined BofA in being bruised by reports of unethical dealings during and since the financial crisis that prompted the Great Recession starting in 2008. The story about an intern succumbing after a grueling stretch of work at Bank of America in London provided another tale of an industry that valued individuals on a different scale than the corporate structure as a whole.
The Bank of America Merrill Lynch policy on forced vacations aims to improve the quality of work performed, help employees attain a healthier balance between work and outside life, and "enhance the overall work experience," according to Reuters.
Bank of America is continuing its effort to put negative images behind the company. At last count, the bank had spent over $40 billion on legal expenses since the financial crisis.
More from Wall St. Cheat Sheet: