Why is Citigroup Building Its Commodities Team as Other Big Banks Pull Out?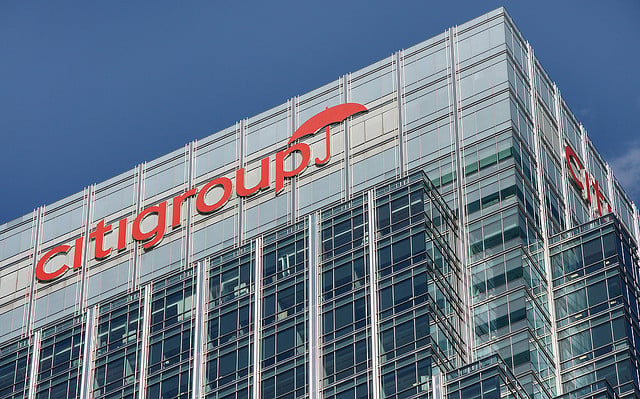 Citigroup Inc. (NYSE:C) is building up its commodities teams while "big players" such as Morgan Stanley (NYSE:MS) and Deutsche Bank (NYSE:DT) reduce their trading interest because of poor returns.
New York-based Citigroup, which had to retreat during the financial crisis along with a number of other major financial institutions, is now actively building up its commodities teams in anticipation of improved profits as the global economy recovers.
During the past few years, higher costs, tighter regulations, and inflated dealer salaries have had an impact in overcrowding the market, contributing to low price volatility and reducing the profits in trading commodities such as oil and metals.
According to Reuters, these factors have led to a drop in banks' annual revenues from commodities, from a peak of $14 billion in 2007-2009, to just $7 billion. Although many dealers have moved from the banks to higher-paid trading house positions, salaries have dropped and cost pressures are easing, prompting banks like Citigroup to focus more on strengthening their services to commodities clients.
"The gap between top and second tier players has narrowed significantly, benefiting the banks with a large and diversified client base and access to balance sheet, and making it a much more level playing field," said Jose Carlos Cogolludo, managing director and head of commodities sales at Citigroup.
Citigroup has rebuilt its commodities team to approximately 250 staff members, but some of its competitors, which don't share the same enthusiasm, are drawing back their trading interest in the European power, gas, shipping, and agriculture sectors. Reuters reports that Morgan Stanley will cut 30-35 people or 10 percent of staff from its commodities unit by quitting certain sectors while Deutsche Bank is also estimated to have reduced its staff to between 225-250 from 325 personnel after a reshuffle last year.
However, this drawback from the major banks does present opportunities for new players in the commodities trading market, such as Bank of America (NYSE:BAC) Merrill Lynch. "Where other banks have reduced the size and trading book of their European power, gas and coal operations, Merrill has remained stable, and is benefiting from the gap left by its competitors," a source from Merrill Lynch told Reuters.
Don't Miss: Citigroup Looks for Growth in the Middle East.