Why Is ExxonMobil Teaming Up With Russia?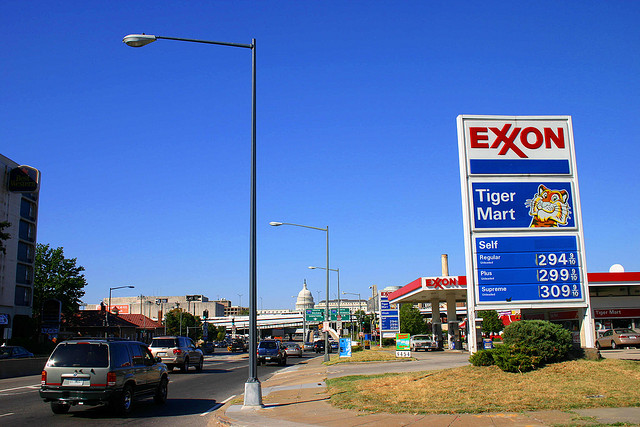 ExxonMobil Corp. (NYSE:XOM) has announced a joint venture with Russia's biggest oil producer Rosneft to begin exploration into drilling in the Arctic. ExxonMobil has agreed to invest $200 million in the Arctic Research Center in Russia as both companies work together to explore options for Arctic drilling.
The Arctic Research Center will be supported by technologies from both companies and will begin its explorations with a focus on the Kara Sea. Activities of the center will include research into safety and environmental protection, ice and geotechnical surveys, and sea ice management as the companies look to overcome significant environmental obstacles posed by drilling in the Arctic Ocean. The next round of funding will be $250 million divided between the two companies.
The majority of ExxonMobil's profits come from ventures outside the U.S., and the company plans to spend $33.9 billion in the next year.
Oil companies are under more pressure to spend as drilling becomes more difficult. Oil companies have to spend more money for every drop of gasoline they produce each year, and have become increasingly dependent on drilling in inhospitable offshore locations, which makes drilling even more expensive. Between 1985 and 1999, global oil production grew 25 percent while spending increased by 40 percent. In the years since 1999, oil production has increased another 25 percent, but spending has grown a whopping 640 percent in that time.
ExxonMobil will also likely be involved in a project to drill in Alaska's North Slope. ConocoPhillips (NYSE:COP) and BP PLC (NYSE:BP) have announced plans to drill in Alaska after governor Sean Parker announced a cut in oil taxes. For any drilling to occur in Prudhoe Bay off the Alaskan coast, all three companies need to buy in.
Both projects raise the question as to whether we will continue to see collaboration between oil companies as the cost of drilling continues to skyrocket.
Don't Miss: Is Oil Floating Up on Positive Economic News?