Why Is FedEx So Optimistic About 2014?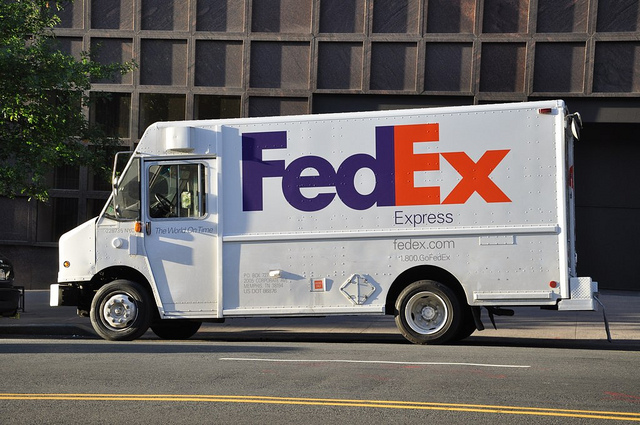 FedEx Corp. (NYSE:FDX) has raised its profit expectations for 2014 by 13 percent as the company cuts 3,600 jobs and trims the cost of its international shipping services.
FedEx owns the world's largest cargo airline, and has been able to make profits even in a weak economy due to the variety and volume of goods it ships worldwide. Despite being more immune to the economic climate than other companies, FedEx saw its fourth quarter profits drop by 45 percent compared with last year, down to 95 cents per share. The company's adjusted earnings, which excludes costs of restructuring and aircraft groundings, was $2.13 a share, beating analyst estimates for adjusted earnings of just $1.96 per share.
The company also announced that it will be cutting jobs, with 3,600 of its employees leaving under a voluntary buyout program. FedEx plans to cut its workforce 10 percent by May 2014.
FedEx has seen a drop in its more expensive overnight shipments, part of the reason the company needed to start cutting costs. Volume for international priority shipments fell two percent in the last quarter, while lower-cost international economy shipping rose 11 percent. FedEx is changing to support the rise of less expensive shipping options, removing 86 of its older, less fuel-efficient planes and trimming FedEx Express, the branch hit most heavily by the drop in priority shipping. FedEx Express will also cut its shipments between Asia and the U.S. by the end of the month.
The Memphis, Tennessee based company is planning to cut its annual spending by $1.7 billion by 2016. However, the company's growth expectations aren't all good news; the estimated growth of 7 percent to 13 percent for next year would equate to a maximum of $7.40 per share, a figure that falls below analyst expectations for $7.28.
FedEx plans to spend money on restructuring to focus on less expensive ground shipping options, as the company's ground-services business and freight business both posted fourth-quarter growth.
Follow Jacqueline on Twitter @Jacqui_WSCS
Don't Miss: The 8 Least Expensive Places To Live in the U.S.