Why is J.C. Penney Borrowing Even More Money?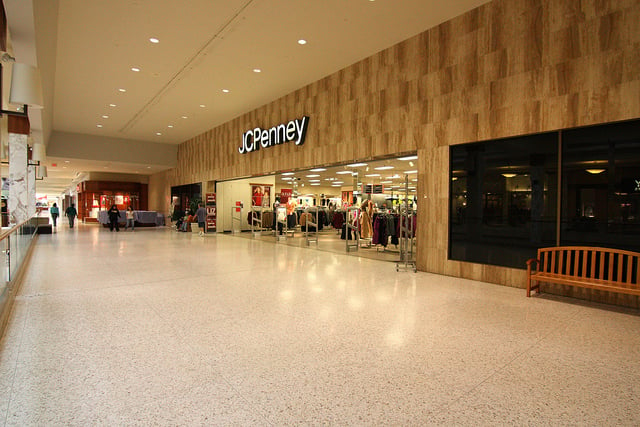 J.C. Penney (NYSE:JCP) is in the midst of a turnaround attempt that has seen the company borrow more than $3 billion this year. Now, people with knowledge of the situation are telling Bloomberg that the struggling retailer is in talks to raise even more cash.
According to Bloomberg, the idea of J.C. Penney raising more cash has less to do with the company actually needing immediate funding and has more to do with shareholder pressure to take advantage of cheap financing. Goldman Sachs Group Inc. (NYSE:GS) is currently advising the retailer on potential funding options, which include borrowing against its real estate. Goldman Sachs was the bank responsible for arranging the retailer's $2.25 billion loan earlier this year.
While an influx of even more cash into J.C. Penney would give Chief Executive Officer Mike Ullman more time to turn the struggling business around, outside analysts see the move as possibly revealing weaknesses in J.C. Penney's turnaround. "It suggests that the third quarter isn't going that great," Paul Swinand, an analyst for Morningstar Inc., said in an interview. With that in mind, he agreed that J.C. Penney's strategy should be to raise any money while it still can.
J.C. Penney's option to borrow against its real estate remains one of the company's best financing options, according to Bloomberg. The retailer values its owned and ground-leased real estate at around $4.08 billion and the company could look to borrow against the real estate it hasn't already set aside as collateral. So far, Ullman has drawn about $850 million from its $1.85 billion revolving credit facility and a $2.25 billion Goldman Sachs loan was obtained in May.
Shares for J.C. Penney dropped 1.4 percent to $12.96 in New York after the news broke on Friday. J.C. Penney dropped even further in extended trading, down an extra 1.2 percent by 5:39 p.m.
Don't Miss: Starboard Couldn't Find Anyone Hungry for Smithfield.