Why Is Novartis in Trouble in Japan?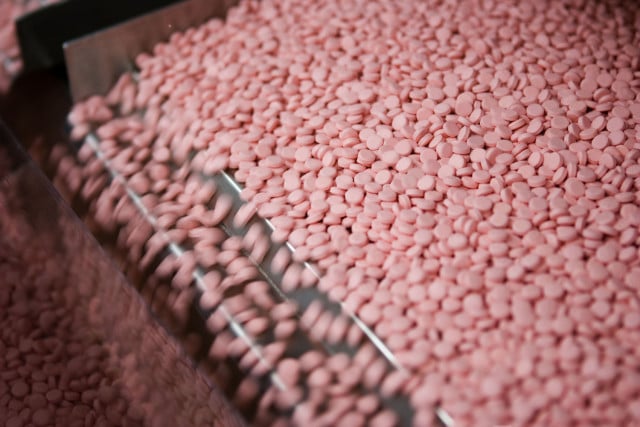 Novartis (NYSE:NVS) has come under scrutiny in Japan, where researchers have been forced to retract studies claiming multiple benefits for the popular blood pressure drug Diovan.
While Novartis is standing by its top-selling drug, several hospitals in Japan have stopped prescribing it. Diovan is also widely used in the United States, although the research scandal likely won't have an effect on the drug's sales here. A U.S. Food and Drug Administration spokeswoman told The Wall Street Journal: "The drug has a well-established safety and efficacy profile. The agency has seen no new safety concerns with this drug."
Diovan is a blood pressure-lowering drug that was found to also have benefits like reducing the risk of stroke and heart failure, according to several studies performed in Japan. Two different Japanese universities have challenged those claims, saying in a report that data confirming the drug's stroke and heart failure benefits were "manipulated," although the investigations didn't uncover which researchers were responsible for the alleged manipulation. Japan's ministry of health has launched its own investigation.
Novartis has been depending on Japan for sales of Diovan, as patents on the medication expired in Europe in 2011 and the United States in 2012, causing Diovan sales to drop 28 percent, according to The Wall Street Journal. Sales of Diovan in Japan reached $4.4 billion last year.
Japanese medical experts are pointing blame more toward Japan's outdated research methods than Novartis itself, WSJ says. Pharmaceutical studies in Japan are frequently "open" tests, meaning that both the subjects and the researchers know which drug is being given. In the U.S., "double blind" tests, in which no one knows which participants are receiving a drug, are encouraged. In the U.S., analysis of trial data is performed by third-party researchers as well as researchers paid by the drug company. In Japan, there are no guidelines calling for third-party analysis.
In Japan, the patent on Diovan is set to expire later this year, so the drop in sales Novartis sees from the scandal may hit the company even without the controversy, though the scandal could have the effect of forcing regulators to revamp Japan's medical research guidelines.
Follow Jacqueline on Twitter @Jacqui_WSCS
Don't Miss: Wal-Mart May Make a Splash Landing in Kenya Next.