Why Is Sears Selling $4,400 Designer Handbags?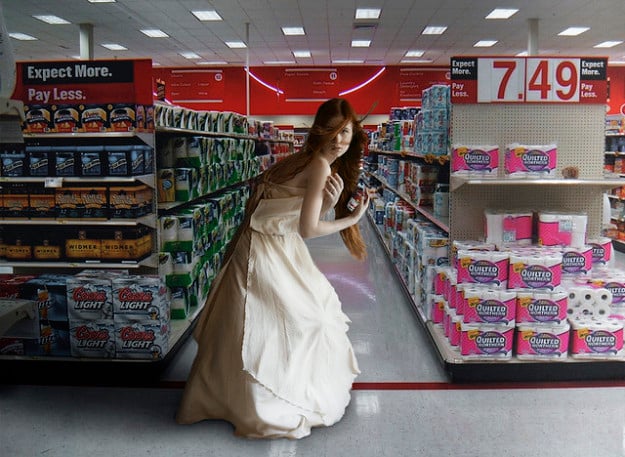 Sears Holding Corp. (NASDAQ:SHLD) is aiming to create a hipper image by ramping up luxury offerings on its Marketplace e-commerce site, which sells goods sold by third parties.
According to a scan of the site from the Wall Street Journal, consumers can now buy a $33,000 Rolex or a $4,400 Chanel handbag through the site, and for now, it seems as though the luxury products are confusing shoppers rather than enticing them. In the comments sections, some customers even questioned if a Gucci purse available on the site was a knock-off.
Sears is known as a go-to store for low-end clothing, appliances, and tools. The company's Chief Executive Officer Edward Lampert has been pushing the struggling company to expand into e-commerce and update its image, but analysts are as skeptical about the move as consumers.
Marketplace has a long way to go before it can compete with Amazon.com Inc. (NASDAQ:AMZN) or eBay Inc. (NASDAQ:EBAY), the two companies currently dominating e-commerce. Since the company's physical stores account for 97 percent of its sales, it seems as though it would be more productive to pour energy into updating Sears stores, rather than selling luxury goods online.
Some of the third party luxury retailers selling on Marketplace have said they've had difficulties convincing customers to go to the Sears site for their merchandise.
Allison Oseran, who runs AJM Fashions, was approached by Sears to sell her upscale offerings on Marketplace. In an interview with the Wall Street Journal, Oseran said, "They convinced us they are working hard to change their image and wanted to focus on designer clothing." She went on to say that she sells between 30 and 40 items a month via Marketplace, versus the thousands of items she sells each month on Ebay.
Lampert's performance as CEO, a position he took in 2005 when Sears merged with Kmart, has been heavily criticized. Revenue and same store sales have declined aggressively since Lampert took the helm, and there really hasn't been much good news for Sears since the merger. An article published by Bloomberg Businessweek points to Lampert as the sole reason the company is failing, citing his Ayn Rand-inspired business model, which essentially turned Sears and Kmart against each other.
Lampert believes that forcing the different units of the business to compete against each other, and telling the company's leaders to act selfishly, will improve the company's performance overall — a model that Businessweek likened to the Hunger Games, and has left many scratching their heads.
Marketplace was also a brainchild of Lampert's, and given the strange and unexpected offerings on the site, in addition to Lampert's questionable management skills, it seems unlikely that Sears will get enough customers to buy designer goods online to make any real changes to the Sears image.
Don't Miss: Top 10 Real Estate Markets Where Home Flippers Are Making a Killing.
Follow Jacqueline on Twitter @Jacqui_WSCS