Why is the Justice Department Coming Down on Bank of America?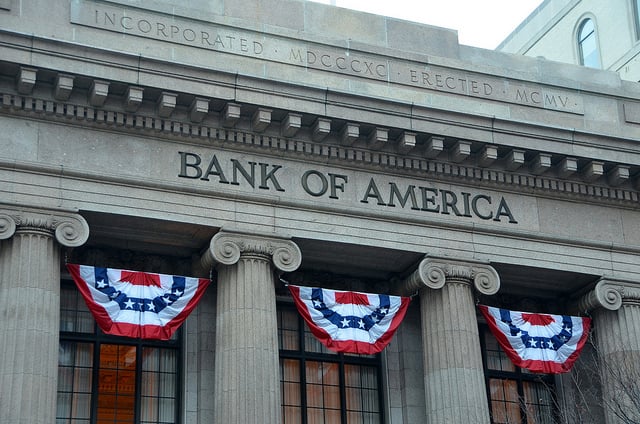 The Justice Department is suing Bank of America (NYSE:BAC) for allegedly defrauding investors by underestimating the quality of mortgage backed securities, it was announced Tuesday. Eric Holder, the United States attorney general, called the lawsuit, "The latest step forward in the Justice Department's ongoing efforts to hold accountable those who engage in fraudulent or irresponsible conduct."
Anne Tompkins, the U.S. Attorney in the Western District of North Carolina, explained, "Bank of America's reckless and fraudulent origination and securitization practices in the lead-up to the financial crisis caused significant losses to investors." She continuted, "Now, Bank of America will have to face the consequences of its actions."
The lawsuit follows President Obama's goal of holding Wall Street accountable for alleged misconduct when it came to the packaging and sale of mortgage securities during the housing boom. Coming from Obama's federal mortgage task force, the Justice Department says that Bank of America hid the risk associated with $850 million worth of securities backed by residential mortgages.
According to the government, when Bank of America put together securities in 2008, the bank ignored the fact that over 40 percent of the mortgages did not meet the underwriting guidelines. Despite Bank of America's knowledge of the troubled mortgages, the government alleges that the bank sold the securities anyway.
The lawsuit differs from others related to the 2008 financial crisis in that this one deals with prime mortgages rather than subprime loans. It also focuses not on Countrywide Financial, which had become the main target related to the housing crisis, but on Bank of America's own mortgage operations.
The lawsuit says that because of Bank of America's increased pressure to generate profits, employees were pushed to move quicker through mortgage evaluations — a reckless behavior that was nonetheless characteristic of many banks before the financial crisis hit.
According to the lawsuit, one employee explained that her job was to "basically validate the loans," rather than actually study them and decide whether it was safe to do. She was also told by superiors to "keep her opinions to herself," according to prosecutors.
Don't Miss: Are Tablet Sales Burning Out or Just Taking a Breather?