Why Is the New Cheerios Commercial Attracting Unwanted Attention?
One of Cheerios's newest commercials ends with the word "Smile" on screen. Unfortunately, its interracial cast is making many people do the opposite.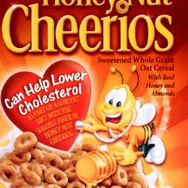 The commercial by the makers of Cheerios, General Mills (NYSE:GIS), was released to national television Monday, and uploaded to Youtube Wednesday. Its cast that features a white mother and black father has incensed more than 700 viewers who gave the video a "thumbs down" on Youtube. And that wasn't the worst of it. The commercial has spurned vitriolic comments online, many of them overtly racist. The company responded quickly to this negative reaction, removing offensive comments on Youtube and eventually completely disabling comments.
Despite the significant negative backlash, The New York Times reports that General Mills stands resolutely by its commercial, contending that it will "absolutely not" be withdrawn. Meredith Tutterow, associate marketing director for Cheerios and Multigrain Cheerios, explained, "There are many kinds of families and Cheerios just wants to celebrate them all."
Cheerios is not the first brand to feature an interracial cast in its TV commercial; however, some argue that it is the first ubiquitous brand to do so, drawing its excessive scrutiny.
Though most of the commercial's attention has been given to the furor it incited many of its viewers, there was also a significant portion of its viewing population who approved it. As of Friday evening, 6,400 people gave it a "thumbs up" on Facebook, and it was a certain Twitter user that informed Cheerios about the "horrible, racist comments" being written in the comments section of Youtube.
Don't Miss: Is Wal-Mart Finally Dealing With Factory Safety?