Why Microsoft's Windows 8 is a "Technological Jail" and 4 Other Hot Stocks
Kuwaiti Sheik Meshal Jarah Al Sabah alleges in sworn court testimony that Swiss bank UBS AG (NYSE:UBS) offered him $20 million in commissions in return for using his influence to sabotage a 2009 bid by French group Vivendi SA (NYSE:VIV) to purchase the African telecommunication assets of Kuwaiti mobile phone company Zain, and thereafter to obtain a mandate for UBS to find a different buyer. The Sheik claims he was offered a commission of between 0.1 percent to 0.2 percent of the final deal value, then estimated at around $20 million. He alleges that UBS backtracked from paying the commission even though he delivered his end of the bargain. Zain's assets were sold to Indian telecom group Bharti Airtel in a $10.7 billion deal in 2010 for which UBS acted as the lead advisor. UBS has denied these allegations in court filings, saying it had only social meetings with the Sheik, and that there were no business discussions as alleged by him.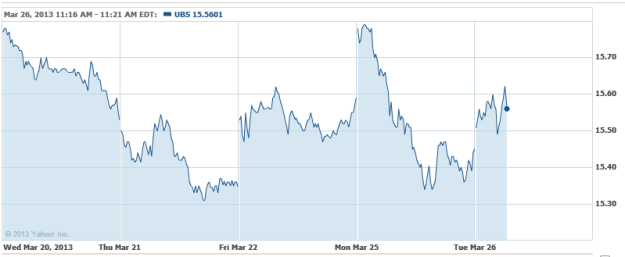 Hormel Foods (NYSE:HRL) a leading marketer of food and meat products, announced that it will pay a quarterly dividend of $0.17 a share on May 15, 2013, to stockholders recorded on the books as on April 22, 2013. Separately, it appears that meat packers were able to prevail in Washington, winning a Senate amendment that automatic spending cuts will not affect food safety inspectors, whose salaries would be paid through cuts from a new White House supported school breakfast program. The meat industry feared that non-availability of meat inspectors could severely hamper production runs.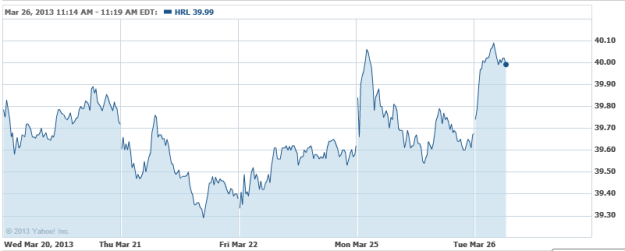 Warren Buffett comes out unequivocally in support of Berkshire Hathaway's (NYSE:BRKB) continued investment in the Goldman Sachs Group Inc (NYSE:GS). "We intend to hold a significant investment in Goldman Sachs, a firm that I did my first transaction with more than 50 years ago," he said. Berkshire amended its warrant agreement from cash settlement to net share settlement basis. The investment bank which will now deliver the number of shares of common stock equal in value to the difference between the average closing price over the 10 trading days preceding October 1, 2013 and the exercise price of $115 multiplied by the number of shares of common stock covered by the warrant (43,478,260).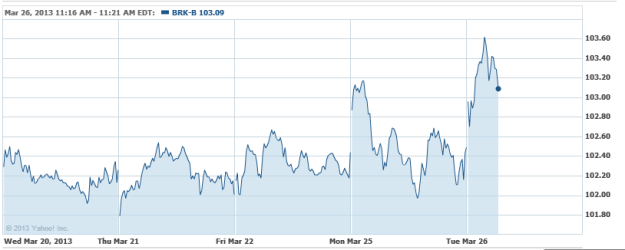 Fresh from suffering a 561 million euro fine from the European Commission earlier this month, Microsoft (NASDAQ:MSFT) faces another complaint from the 8000 member-strong HispaLinux, an organisation which represents LINUX users and developers in Spain. Hispalinux has filed a 14 page complaint with the European Commission alleging Microsoft's Windows 8 platform contained an obstruction mechanism that made it difficult for the user to switch to any other operating system such as LINUX. It said that Windows 8 contained a feature called UEFI Secure Boot that controlled the start-up of the computer, and required certain keys to be obtained from Microsoft for installing a different operating system. "This is absolutely anti-competitive," said lawyer and Hispalinux head Jose Maria Lancho. "It's really bad for the user and for the European software industry."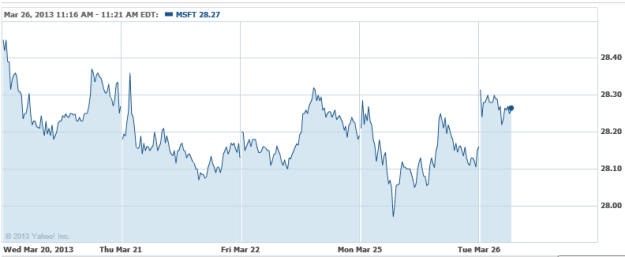 Don't Miss: Why Do Thousands of People in the UK Hate Amazon?