Why Streaming Is the Future of the Music Industry, Not Its End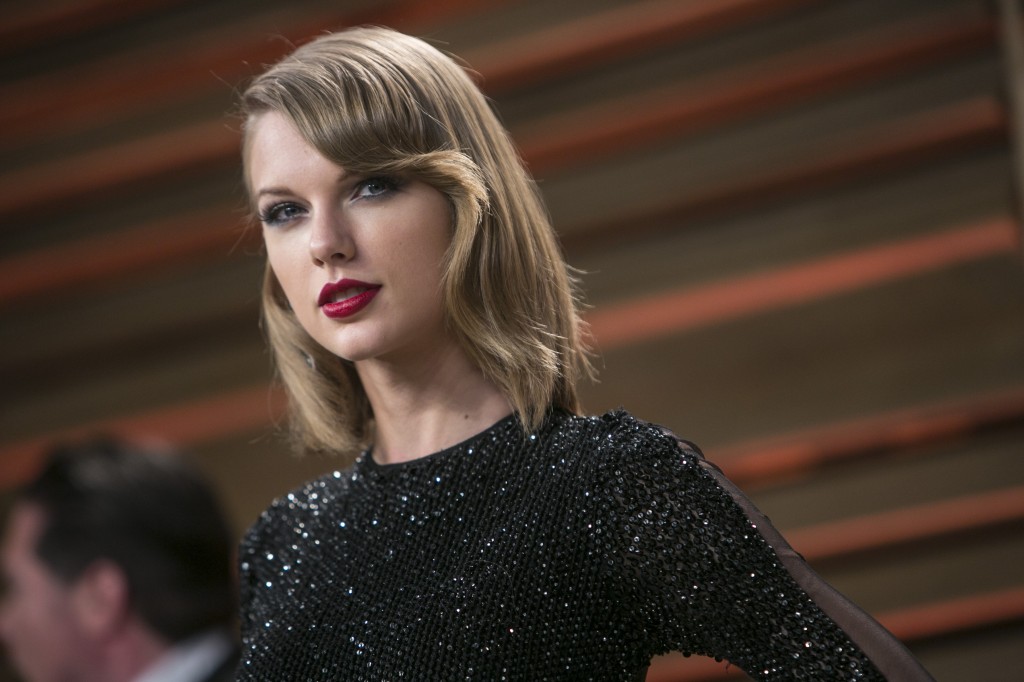 When Taylor Swift made the decision not to release her latest album 1989 on Spotify's streaming service and pulled her other albums from the site in November 2014, it re-sparked the debate about the future of the music industry and how musicians should be compensated for their work. Swift pulled her music from the site after the company refused to restrict her albums to the paid subscription tiers. Other artists followed including country singer Jason Aldean, while groups like The Black Keys kept some of their music on the site but limited it to a few songs and vocally protested the low royalty fees streaming sites pay.
Though Spotify might be an easy villain in the eyes of musicians, it's also part of the digital streaming world that's keeping the music industry moving forward. In its defense, the company reported it paid out $1 billion in 2014 alone, and said that 70% of all revenue generated by the company goes back to labels and artists. Spotify doesn't like to put a per-stream value on its royalties (it says it's a "highly flawed" way of looking at royalty payments), but estimates that each listen earns a payout revenue between $0.006 and $0.0084.
It might not sound like much, but in the case of Beyonce's "Drunk in Love" with more than 134 million streams, that equals between $804,000 and $1.3 million for that song alone. It's acceptable for artists to take issue with even that level of payment, since only part of that payout goes directly to them. But nonetheless, the growing popularity of streaming services is also giving artists a platform they've never had before, at the fingertips of millions of potential fans.
The International Federation of the Phonographic Industry (IFPI) released a report in April 2015 that details the global status of the music industry. Across the world, music revenues in 2014 dropped 0.4% from the year before to $14.97 billion, continuing a decline in revenues that has been ongoing for more than a decade. According to Music Business Worldwide, revenues in 1999 totaled $26.6 billion, representing a drop of 43% in revenues over the past 15 years.
The downward trend can be viewed as alarming, and certainly should be cause for concern for record labels, artists, and others working in the industry. But for the past five years, the losses have been much less dramatic, dropping just over 5% since 2010. Part of that could be a leveling out following the recession as spending increased. Another important component, which the report points to, is that digital streaming is increasing significantly.
According to the report, digital sales drew even with physical sales (such as money from albums bought in-store) for the first time ever in 2014, both accounting for 46% of the total industry's revenue and pulling in about $6.85 billion each. Music Business Worldwide points out that this is the first year the IFPI is counting payouts from SoundExchange in the United States (from digital streaming and satellite radio services like Siriux XM) as 'digital' rather than royalties. SoundExchange paid $773.4 million to artists and music labels for rights to play their music in 2014, according to the publication, suggesting the the IFPI could have made the switch to classifying the money as digital revenue to make it seem like there was more growth in the area than actually is the case. The IFPI said it made the switch to align itself with other reports taken in the United States.
Regardless of the nuanced argument about the growth of digital music versus physical sales, it's undeniable that subscription streaming is a huge driving force within the digital realm. Revenues for subscription services increased 39% in 2014 to $1.57 billion, including Spotify's ad-free premium service for about $10 per month and the new streaming service Tidal (under music mogul Jay-Z's wing). Today, an estimated 41 million people pay for a streaming service of some kind, up from 28 million people in 2013. "The music industry is managing the transitions from physical to digital, PC to mobile and download to streaming at the same time. In that context, I think the industry is performing remarkably well and with a paid subscription model, we are building a business that is here to stay," said Edgar Berger, the chairman and CEO of Sony Music Entertainment, in the report.
It seems that even artists like Taylor Swift see the value in streaming services, as long as they're paid subscriptions that offer more to the artists. Swift allows her music to be played on Tidal, and there are rumors that Apple is courting her for its upcoming relaunch of potential competitor Beats Music. With other rivals like Deezer and more than 30 streaming services available in the United States, the industry is becoming increasingly more difficult for picking up significant market share, but at the same time proving that investors see value in the future of streaming music.
Though Swift is apparently playing the streaming game, she still believes there will always be a place for meaningful album releases (the kind that you hold in your hand, that is). In an op-ed she wrote for The Wall Street Journal, Swift says, "In mentioning album sales, I'd like to point out that people are still buying albums, but now they're buying just a few of them. They are buying only the ones that hit them like an arrow through the heart or have made them feel strong or allowed them to feel like they really aren't alone in feeling so alone. It isn't as easy today as it was 20 years ago to have a multiplatinum-selling album, and as artists, that should challenge and motivate us."
Swift also classifies fans' love of music with relationships by describing it this way: Some songs are like a passing fling, meant for that moment for fun and to sing along with while they're on the Top 10 lists on the radio. Others mark a certain season of your life, and a very select few are like finding "the one," — those connections that inspire fans to buy every album from a musician, cherish them, and pass them on to family and friends.
If consumers believe that certain music is just a commodity, put out by people they don't necessarily have a connection with, they'll likely look for the cheapest option to get their hands on it. That's why Spotify still has 60 million active users but only 15 million who pay for a subscription. But those people who connect with a musician and view them as an artist are more likely to view the albums as Swift hopes — works of art that are worth a premium, whether they're paid for via subscription, downloads, or physical copies.
Swift can make Spotify out to be the villain all she'd like, but the IFPI contends that Spotify still pays much more than platforms like YouTube and Daily Motion, which are often shielded from paying royalties. YouTube is credited with the being the number one way people access single songs, but platforms like that paid only $641 million in fees to labels and artists in 2014, while streaming services paid $1.6 billion. The IFPI calls this the 'value gap.' Based on her op-ed, Swift believes there's also a value gap between services like Spotify that offer a free option and those that require listeners to pay a monthly fee. However, streaming is beginning to fill gaps in digital revenue that options like music downloads used to occupy. In 2014, digital downloads from iTunes and other sources fell 8%, and the IFPI believes that the rise of smartphones and a need-it-now attitude among listeners is largely what's driving the push toward quality streaming services.
There doesn't seem to be much consensus among music artists for which streaming service is best, and which one offers the most ideal blend of user friendliness and fair payouts. But it's clear that even if artists aren't crazy about streaming services and the changing music industry landscape, it's the better among evils like YouTube that pass on music and offer pennies in return. Plus, if the trend continues, streaming will start to be largely what keeps the industry afloat.
Follow Nikelle on Twitter @Nikelle_CS
More from Business Cheat Sheet:
Want more great content like this? Sign up here to receive the best of Cheat Sheet delivered daily. No spam; just tailored content straight to your inbox.