Why U.S. Bancorp Could Be a Strong Addition to Your Portfolio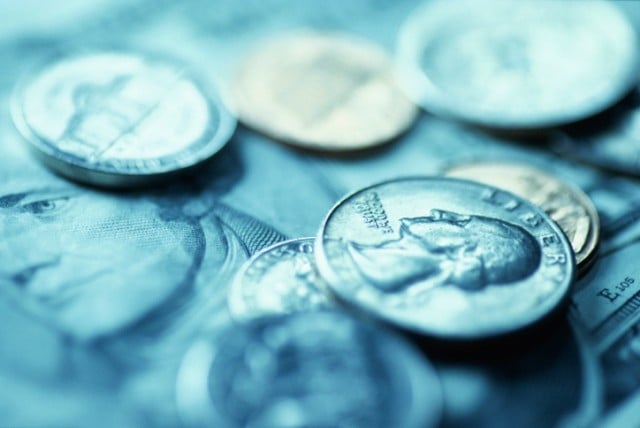 U.S. Bancorp (NYSE:USB) is an interesting financial company that I have traded utilizing options in the past. It is a solid company whose stock is fairly cheap. The company itself provides a range of financial services solely in the United States. Its services include lending and depository, cash management, capital market, and trust and investment management services, as well as merchant and ATM processing, mortgage banking, and brokerage services.
The company's lending services include traditional credit products, as well as credit card services, leasing, financing and import/export trade, asset-backed lending, agricultural finance, and other products. Its depository services comprise checking accounts, savings accounts, and time certificate contracts. The company also offers ancillary services, such as capital market, treasury management, and receivable lock-box collection services to corporate customers. It also offers a range of asset management and fiduciary services for individuals, estates, foundations, business corporations, and charitable organizations. In addition, it provides Visa corporate and purchasing card, and corporate trust services. Further, the company offers investment and insurance products to the company's customers principally within its markets, as well as fund processing services to a range of mutual and other funds. It serves individuals, institutional organizations, governmental entities, estates, business corporations, foundations, charitable organizations, and other financial institutions. But can we buy the stock here? To answer this question, we have to examine the company's recent performance and expectations for the future.
Well, the most recent quarter was very strong. The company reported record net income of $1.495 billion or $0.78 per diluted common share, compared with $1.484 billion, or $.76 per diluted common share, in the second quarter of 2013. The bank continues to grow. In the quarter U.S. Bancorp completed the acquisition of Chicago-area Charter One Bank franchise which includes $4.8 billion of deposits and $0.9 billion of loans. This nearly doubles U.S. Bancorp's deposit market share in the Chicago area.
Further, the company's loans are in great shape. It saw growth in average total loans of 6.8 percent over the second quarter of 2013 and growth of 2.0 percent versus the first quarter of 2014. Growth in average total commercial loans was 12.4 percent over the second quarter of 2013 and 5.9 percent over the first quarter of 2014. It also saw growth in average total commercial real estate loans of 6.9 percent over the second quarter of 2013 and 1.1 percent over the first quarter of 2014. These results are simply fantastic for a bank of this size.
Overall, U.S. Bancorp saw incredible new lending activity of $55.5 billion during the second quarter. This included $38.4 billion of new and renewed commercial and commercial real estate commitments, $2.8 billion of lines related to new credit card accounts and $14.3 billion of mortgage and other retail loan originations.
Deposit growth was also a highlight worth mentioning. The company saw strong growth in average total deposits of 6.0 percent over the second quarter of 2013 and 1.9 percent over the first quarter of 2014. Average low cost deposits, including noninterest-bearing and total savings deposits, grew by 8.7 percent year-over-year and 2.6 percent from the first quarter. Finally the bank has among the highest return on average assets of 1.60 percent and a return on average common equity of 15.1 percent. U.S. Bancorp Chairman's President and Chief Executive Officer Richard K. Davis stated:
These results highlight the benefits of our diversified business strategy and prudent expense management philosophy as we continue to produce strong returns for our shareholders. The second quarter of each year is typically one of our strongest for fee revenue growth and this year was no exception, as all of our fee-based businesses showed growth compared with the first quarter of 2014. Expenses remained well controlled. Credit quality continued to be strong, as the ratio of net charge-offs to average loans declined to .58 percent compared with .70 percent and .59 percent in the prior year quarter and linked quarter, respectively. In addition, nonperforming assets decreased compared to both the prior year quarter and on a linked quarter basis.

We expect overall credit quality to remain relatively stable over the next few quarters. Last month, our board of directors approved a 6.5 percent increase in the dividend rate on our common stock to $.98 per share on an annualized basis. The higher dividend, combined with the repurchase of 15 million shares during the quarter resulted in a 75 percent return of earnings to shareholders, in line with our stated 60-80 percent objective. Once again, we met this objective while maintaining strong capital ratios, with a common equity tier 1 capital ratio of 8.9 percent estimated under the Basel III standardized approach as if fully implemented and 9.6 percent under the transition rules.
Looking ahead, its hard not to recommend the stock, especially given my hypothesis that financials are undervalued relative to the entire market. The bank is growing, loans are up, deposits are up and revenues are setting records. At just 14 times earnings, the stock is a strong buy in this sector.
Disclosure: Christopher F. Davis holds no position in US Bancorp and has no plans to initiate a position in the next 72 hours. He has a buy rating on the stock and a $47 price target.
More From Wall St. Cheat Sheet: