Why We Shouldn't Forgive GM
General Motors (NYSE:GM) was able to restructure and rebuild following bankruptcy in 2009, and make a comeback as one of the country's premier automakers. That has all since unraveled, as the company has rolled out recall after recall involving millions of defective vehicles, many of which ended up killing drivers and passengers due to manufacturer error. The most incredible thing through all of this is that GM has really yet to see the fallout from any of it. The company's sales numbers have been maintained, and even outpaced some of their competitors.
How can that be? Are consumers truly that ignorant, or are their memories just short? Either way, the fact that General Motors is selling any vehicles at all at this point is fairly impressive.
Just how bad have the recalls been? As ABC News has added up, the recent addition of 8.2 million more recalled vehicles brings the total for the year up to 29 million. That's the single largest number ever in one year by a single manufacturer. It's also more cars than the company has sold over the past six years. The company has spent more than $2.5 billion in fixing safety problems so far, but there is also a new compensation fund for crash victims that will need to be taken into account, and likely an onslaught of law suits and more repair costs.
Karl Brauer, a senior analyst for Kelley Blue Book, tells ABC News that the nearly impossible feat of experiencing so many issues without having it take a negative toll on the company as a whole is set to end. "So far, these recalls haven't impacted current sales and have had minimal impact on consumer perception, but we're hitting unprecedented numbers and it's reasonable for people to start asking, when and where will it end?" he said.
So far, it hasn't happen yet. The New York Times reports that GM's sales in June rose 1 percent, selling 267,461 vehicles.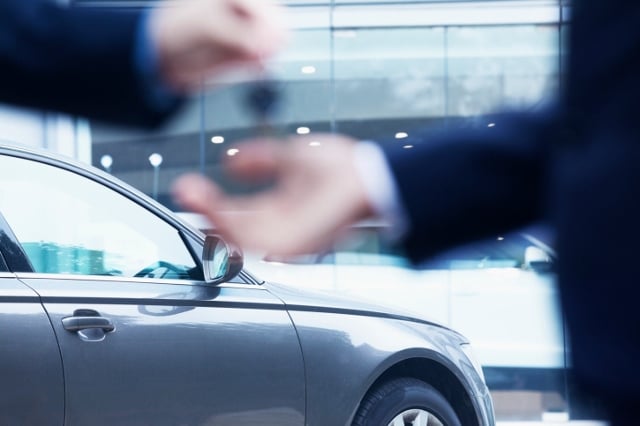 Why Sales Are Going Up
So how exactly is this happening? How are people flocking to GM — which owns Chevrolet, Buick, GMC, and Cadillac — when the company has recalled so many products over the past six months, which even led to deaths? According to Edmunds senior analyst Jessica Caldwell, it's a variety of factors. One of the biggest, in a strange turn of events, actually occurs when current owners are bringing their vehicles to dealers to have their problematic vehicles fixed, and end up driving home in a new one altogether.
"Early in the year, the harsh winter dampened sales, but pre-existing pent-up demand only strengthened during this time and since the country warmed back up, car shoppers have been out in full force," Caldwell told The New York Times. It's actually helping to drive purchases at the dealership. You come in to have your old car fixed and see the new designs and technology, and wind up thinking 'Maybe I'll buy a new car.'"
A healthier economy has been a big sales driver not only for GM, but for its competitors as well. Recent auto sales numbers released this week show Chrysler gaining 9.2 percent in sales behind recent measures to revamp its brands. Ford (NYSE:F) saw a drop in sales of 5.8 percent, perhaps at the behest of Chrysler, while GM floated by with a 1 percent increase, as reported by USA Today.
As far as GM goes, the Buick brand saw a bump of 18.4 percent in sales, while Cadillac only saw a 1 percent gain. GMC, on the other hand, experienced strong sales on its van and SUV offerings. Chevrolet suffered in the sedan market, but its SUVs helped even things out. Chevy saw a 2.5 percent decrease in sales.
Of GM's four brands, only one — Chevrolet — saw a decline in sales. One reason could be that customers simply don't understand that all four fall under the GM umbrella, and mostly assume that GM is synonymous with Chevrolet only. Another reason could be that Chevrolet's lineup is full of smaller compact cars and mid-sized sedans, the cars most famously associated with the recalls, which might be driving people away from those models.
Why It Can't Be Tolerated
GM has thus far been able to dodge any stigma as a result of its disastrous mistakes. The simple fact is: this can't be allowed to happen. Despite what has happened on the auto market so far, American consumers have to take the mistakes by GM seriously, and let them know that digressions of this magnitude cannot be tolerated. GM's CEO Mary Barra has been hauled in front of congressional hearings, offering her apologies to consumers and regulators alike for the company's missteps.
"I know some of you are wondering about my commitment to solve the deep underlying cultural problems uncovered in this report," Barra told the families of those killed due to GM's faulty ignition switches, reported by USA Today. "The answer is, I will not rest until these problems are resolved," Barra said.
But it isn't enough.
In the same way that BP's (NYSE:BP) efforts following the Deepwater Horizon oil spill in the Gulf of Mexico weren't enough. BP fought tooth and nail to dodge responsibility, covered up the cleaning effort, and eventually wound up using an oil dispersant that has been found to be worse than the oil itself. Much like GM's mistakes, BP's actions led to a number of deaths, and even more widespread problems for people who make their living fishing and living on the Gulf of Mexico. Yet, it still had people eating from the palm of its hand. A Congress member even went so far as to apologize to BP's former CEO Tony Hayward for having to go to the trouble of explaining himself.
It doesn't look like GM will get off quite as easy. Law360 reports that a $10 billion class action lawsuit has been filed on behalf of all GM owners, who claim their vehicles have suffered undue depreciation thanks to all the company's recalls. The suit says GM customers were misled when making purchases while the company was intentionally concealing facts, and putting more value on profits rather than people's safety.
"GM enticed … all GM vehicle purchasers to buy vehicles that have now diminished in value as the truth about the GM brand has come out, and a stigma has attached to all GM-branded vehicles," the complaint said. "GM's now highly publicized campaign of deception in connection with the ignition-switch defect sent shockwaves throughout the country, and jump-started the ever-burgeoning erosion of consumer confidence in the GM brand."
They have a point, and that's surely not the last lawsuit GM will see come its way before all is said and done. The market will catch up to GM, and the damage could be irreversible. The company has already faced bankruptcy once in the past decade, so it's not invulnerable to being torn asunder. The longer the drama with the recalls plays out, and as along as the company keeps releasing fresh ones, GM is in serious trouble. Congress will be keeping a watchful eye, and consumers will become more privy as time marches on.
GM has defied the odds and kept sales afloat so far, but it's only a matter of time before the past catches up with them.
More From Wall St. Cheat Sheet:
Want more great content like this? Sign up here to receive the best of Cheat Sheet delivered daily. No spam; just tailored content straight to your inbox.,