Why Were GlaxoSmithKline Employees Arrested in China?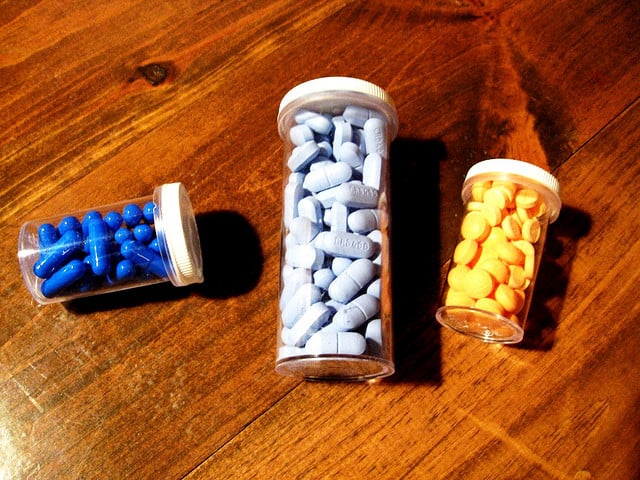 GlaxoSmithKline's (NYSE:GSK) alleged bribery practices in China have come under the scrutiny of one of the country's most powerful politicians, who has ordered an investigation into the pharmaceutical company's practices.
Meng Jianzhu is the head of all law enforcement and the court system in China, and he is targeting Glaxo for bribing doctors in the country. It has been reported that at least 30 Glaxo employees are currently under house arrest and constant surveillance, cut off from contact with the company's office. Five or six of those employees are thought to be executives, including Glaxo's legal council.
On Wednesday China's Public Security Bureau issued a statement accusing Glaxo of bribing doctors to prescribe their drugs and concocting a huge scheme to raise drug prices. While Chinese officials claim that the suspects have confessed to the allegations, Glaxo itself said it has found no evidence of wrongdoing, but that it would cooperate with the investigation.
"There are many suspects, the illegal behavior continued over a long time and its scale is huge," the ministry said in a statement, adding, "Following initial questioning, the suspects have confessed."
The Wall Street Journal gained access to some personal emails sent by employees, as well as a PowerPoint presentation outlining how they planned to reward doctors based on the amount of Botox injections they prescribed. Glaxo said the plans were never implemented, and don't provide proof that any doctors actually received compensation.
This investigation is a blow to Glaxo's huge investments in China. The company has one of its four main research facilities in Shanghai, and is hoping to capitalize on projections saying China's health spending could reach $1 trillion by 2020.
Doctor bribery has been rampant in the country for some time, and is something the Public Security Bureau has been cracking down on recently, especially in regards to foreign companies operating in China. Doctors and hospitals both frequently rely on kickbacks from pharmaceutical companies to supplement their incomes.
The bribery accusations in Glaxo's Chinese business were originally made by a whistleblower, and are also being investigated in the U.S. under the Foreign Corrupt Practices Act. This isn't the first time the company has come under scrutiny in the U.S. — at this time last year, it was forced to pay a settlement of $3 billion for illegally promoting its drugs.
Follow Jacqueline on Twitter @Jacqui_WSCS