Why You Should Avoid the Mall on Black Friday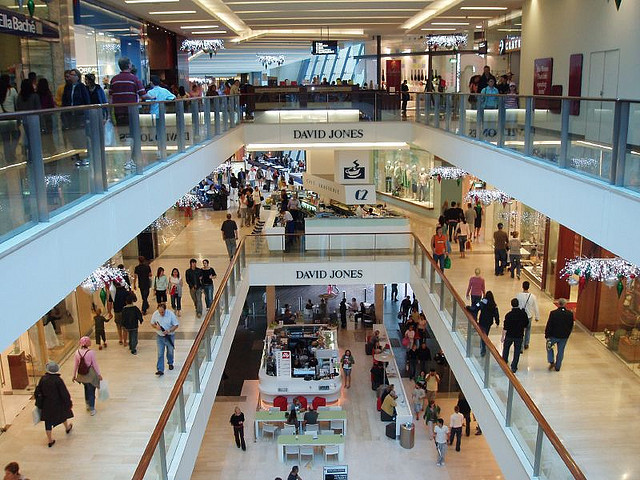 Shopping online has become an increasingly popular way for consumers to make purchases from the comfort of their own homes, which has led to less patience with shopping in brick and mortar stores. Experienced online shoppers know where to find coupons, rebates, and sign up for email promotions in order to get an even better deal than can be found in store, even on the year's biggest and most manic shopping day.
Retailers are pulling out all the stops for Black Friday shopping this year, as a later date for Thanksgiving has cut down the holiday shopping period by a full week and low economic confidence has consumers planning to spend less on Christmas gifts this year versus 2012. Stores are opening even earlier, with many choosing not to wait until Friday and starting the sales late in the evening on Thanksgiving Day. Retailers that will start the sales on Thanksgiving Day include Macy's (NYSE:M), Wal-Mart (NYSE:WMT), Target (NYSE:TGT), K-Mart (NASDAQ:SHLD), and Best Buy (NYSE:BBY).
According to a report from NBC, online shopping has surpassed shopping in brick-and-mortar stores for the first time this year. And that's not all bad news for retailers. While the lines on Black Friday may be shorter this year, shopping online has given retailers the most precise data about shoppers ever, which allows retailers to draw shoppers back with targeted advertising and email coupons. This strategy also benefits consumers, as it allows them to get email promotions from stores and brands they have already expressed interest in and gives access to great deals throughout the year, not just on Black Friday.
Online shopping has many of the same perks as in-store shopping without the hassles. Frequently you can find deals online equally as good as Black Friday promotions at almost any time of the year through email promotions and coupon sites. Shopping online, especially via mobile, can be done any time, anywhere. Once consumers learn how to navigate price comparing sites and email coupons, it's hard to see why anyone would prefer so-called 'battle shopping' on Black Friday to shopping from home.
Replacing Black Friday frenzy shopping with finding deals online allows consumers to spend more time with their families over the Thanksgiving holiday. There's no need to get up before dawn and wait in long lines outside retailers in the cold while fighting other shoppers for that last toy or electronic device. Consumers are still looking to save money, of course, but many have grown weary and frustrated with the rabid consumerism boldly on display during Black Friday shopping. There's even a website called "Black Friday Death Count" that keeps track of the deaths (4) and injuries (64) that have occurred because of Black Friday shopping since 2006.
Shopping online allows consumers to opt out of the shameless materialism that many feel is ruining the spirit of the holidays while still getting great bargains on gifts that they might not have otherwise been able to afford.
Follow Jacqueline on Twitter @Jacqui_WSCS
Don't Miss: Best Deals at 5 Retailers Going Big on Black Friday Eve.