Will a Legendary-Universal Partnership Come to a Theater Near You?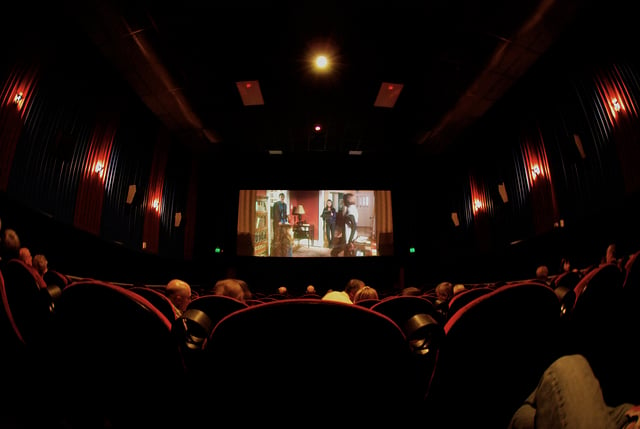 It appears as though a deal between Legendary Pictures LLC and Comcast Corp.'s (NASDAQ:CMCSA) Universal Pictures will close soon, pending a surprise offer from one of the other studios Legendary has been courting as its partnership with Time Warner Inc.'s (NYSE:TWX) Warner Bros. draws to a close.
The proposed agreement would be a multi-year deal in which Universal would distribute and help finance Legendary films. Some of Legendary's most popular movies include the Hangover trilogy, Christopher Nolan's Dark Knight Batman films, and most recently, the Superman flick Man of Steel.
Legendary's Chief Executive Officer Thomas Tull has been vocal about wanting more independence after his 8-year deal with Warner Bros. ends. Tull wants to grow Legendary to produce more films and TV shows catering to a young male audience, while Warner Bros. wants the company to be a more passive investor in many different types of projects. Legendary still has a few obligations with Warner Bros. to finish up — including a Godzilla re-boot — but Tull has been clear that he wants a new partner for his company after those films are completed.
The fate of Legendary after Warner Bros. has been the talk of Hollywood for quite some time now. Tull said he's looking for a partner that "not only tolerates but advocates the Legendary brand." Tull has also said he wants more creative control over basically every aspect of his films, including shooting, post-production, and marketing.
Tull appeals to film studios because of his access to billions of dollars that can be used to finance huge blockbusters, which can help studios reduce risk. Legendary's impressive line-up of previous blockbusters doesn't hurt, either.
Legendary has also been in talks with Sony's (NYSE:SNE) film studio and 20th Century Fox's movie studio, owned by News Corp.'s (NASDAQ:NWS) newly independent media arm 21st Century Fox (NASDAQ:FOXVV) (NASDAQ:FOXAV). Spokesmen from both Legendary and Universal have declined to comment on the matter.
Follow Jacqueline on Twitter @Jacqui_WSCS