Will Amazon Be Sending Fresh Berries to Your Doorstep Soon?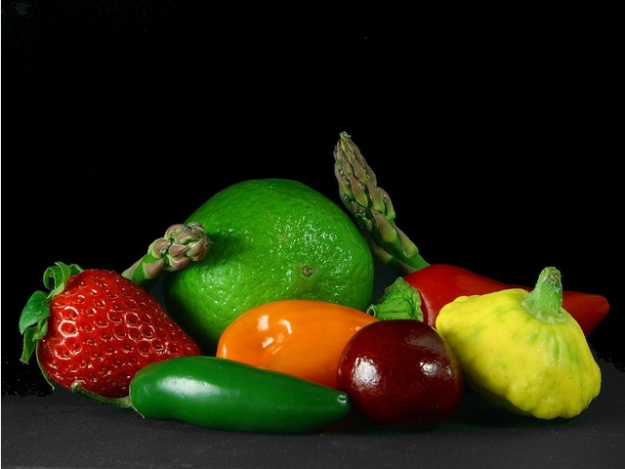 Amazon (NASDAQ:AMZN) seems very attracted to low-margin businesses. But the company's latest expansion is focused on a market that attracts just about everyone: the grocery business. After all, provided the price is a right, a quality Amazon has built its reputation on, who would not love a box of fresh produce and other essentials delivered to their doorstep?
The Internet behemoth currently sells everything from electronics, books, and tires on its online store to big data storage for large companies like Netflix (NASDAQ:NFLX) to an Internet-video streaming service of its own. Now, its latest effort will target one of the largest retail sectors yet to be turned upside down by e-commerce. Amazon is planning a major roll-out of its online grocery business, which it has been quietly working on for years.
Even though selling food is a low-margin businesses, Amazon could outperform similar online grocery stores by delivering orders for high-margin items like electronics at the same time.
Sources familiar with the company's plans told Reuters that AmazonFresh will set up new warehouses with refrigerated areas for food and adjoining space to house up to one million general merchandise items in preparation.
AmazonFresh has been tested in the company's hometown of Seattle for about five years, dispatching fresh produce like strawberries, as well as eggs and meat, with its own fleet of trucks. But, Amazon now wants to expand its grocery business beyond Seattle for the first time; sources said the service will start with Los Angeles as early as this week and spread to the San Francisco Bay Area later this year. If these two test locations prove to be successful, the company may launch AmazonFresh in 20 other urban areas throughout 2014, including several locations outside the United States, said the sources. Supermarket analyst and consultant Bill Bishop said that Amazon was targeting as many as 40 markets.
For Amazon, a new, large market is needed to maintain a similar growth rate to the one that fueled the 220 percent increase in its stock price over the past five years. As the grocery business in the U.S. generated $568 billion in retail sales last year, it could be just the market the company needs.
But for grocery-store chains like Kroger (NYSE:KR) and Safeway (NYSE:SWY), and general-merchandise retailers that also sell food, including Wal-Mart (NYSE:WMT), this expansion poses a threat. Because a successful grocery delivery business could led to the development of a broad-based delivery service using Amazon's own truck fleet, the move could also have implications for UPS (NYSE:UPS) and FedEx (NYSE:FDX), both of which currently ship Amazon merchandise.
"The fear is that grocery is a loss leader and Amazon will make a profit on sales of other products ordered online at the same time," Bishop said. "That's an awesomely scary prospect for the grocery business." Still, grocery delivery businesses have been launched before, and with little success. One of the most heavily funded start-ups of the dot-com era, Webvan, failed because the cost of developing the warehouse and delivery infrastructure proved to be too costly. Even though Amazon already has significant infrastructure, former Wal-Mart grocery executive Roger Davidson told Reuters that he believes Amazon will find it difficult to make money from AmazonFresh because fresh produce expires quickly in storage and often gets damaged during delivery. "Will it work? I would bet against it," he said. "The reasons these businesses have failed in the past have not gone away."
These potential problems have not prevented other companies from considering expanding into the online grocery business. Wal-Mart is already testing same-day and next-day delivery of groceries and general merchandise in the San Francisco Bay Area.
It is unclear whether AmazonFresh in Seattle is profitable because the company does not disclose results from the business. However, when asked about the business during the company's annual shareholder meeting last month, Chief Executive Jeff Bezos said that it had made progress on the services economics in the past year. "They've been doing a lot of experiments and trying to get the right mixture of customer experience and economics," he added, referring to the division in charge of the grocery business.
For Amazon, the key to profitability may depend on whether online orders also include higher-margin general merchandise such as digital cameras. "Grocery is a frequency business," Zeitgeist Research's Manfred Bluemel, the former head of market research at Amazon, told Reuters.  "If Amazon can deliver to consumers' homes two or three times a week, they can up-sell other items."
Follow Meghan on Twitter @MFoley_WSCS
Don't Miss: Apple: Spaceship HQ Will Bring California the Dough.