Will Back-to-School Shopping Save Retailers?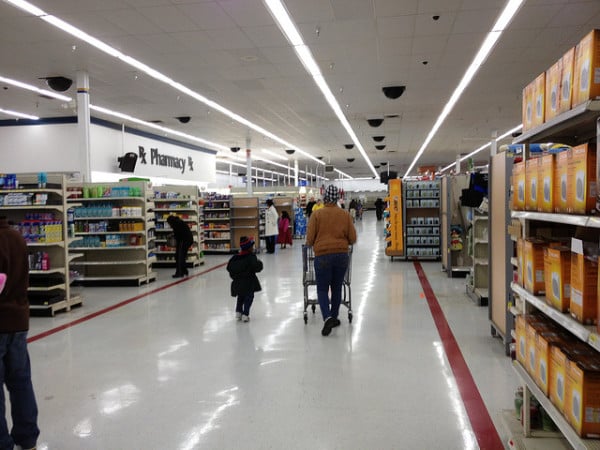 The recent update on retail sales confirmed that the U.S. economy is still sluggish at best. Consumers are spending money on some big-ticket items, but demand for other goods remains weak. However, there is still hope on the horizon as retailers look forward to the back-to-school shopping season.
According to the U.S. Department of Commerce, retail sales increased 0.4 percent in June to a seasonally adjusted $422.8 billion, well below estimates calling for a 0.8 percent gain and lower than the 0.5 percent increase seen in May. Making matters worse, retail sales actually declined 0.1 percent in June when automobiles and gasoline sales are excluded.
A separate report from the National Retail Federation also showed weakness. NRF President and CEO Matthew Shay explained, "Consumers remain wary. Even though healthy home prices and stock values are helping to improve confidence and spending, stagnantly-high unemployment, higher taxes, and lingering policy uncertainty continue to keep shoppers and economic growth at bay. The recovery is solid and good, but its pace remains measured and modest."
Despite the slowing growth in sales, some retailers are expected to enjoy the upcoming back-to-school shopping spree. The NPD Group, which is a global information company company, finds that school-related shopping will increase 5 percent year-over-year by September 1, 2013. Furthermore, online shopping is expected to post a 3 percent dollar increase when compared to the prior year.
Marshal Cohen, chief industry analyst at NPD explained, "The increase in spend online comes at the expense of national chains and mass merchants. Value, price, and products that are on sale are less important to the consumers than last year but this is positive news for department stores and apparel specialty retailers too, as more consumers plan to shop there compared to last year."
According to the survey, "replacement" is the top reason for an expected back-to-school purchase, jumping 6 percent from the prior year. Respondents saying they will make a purchase because it is "required" or "wanted" by their child increased 5 percent and 4 percent, respectively. The number of people making a back-to-school purchase for "value" reasons plunged 7 percent from a year earlier.
Nearly every back-to-school shopping category is expected to see an increase this year. Apparel and footwear categories are estimated to surge 11 percent and 9 percent from 2012, respectively. Meanwhile, calculators and apparel accessories are expected to rise 5 percent and 4 percent, respectively.
"These categories are important to note for several reasons, one is for category growth but another is for reading between the lines and seeing that consumers are spending more on desirables rather than only necessities," said Cohen. "Parents are loosening up on the tight budgets and letting their kids once again make the decisions."
As the chart above shows, it has been a mixed year for retailers. Shares of Target (NYSE:TGT) have gained 22.3 percent year-to-date, but Wal-Mart (NYSE:WMT) shares have only gained 12.9 percent. Clothing retailers such as Kohl's (NYSE:KSS), Macy's (NYSE:M), and Gap (NYSE:GPS) have surged 24.5 percent, 28.7 percent, and 44.6 percent, respectively. Shares of J.C. Penney (NYSE:JCP) have declined 10.6 percent this year amid problematic turnaround efforts.
Don't Miss: The Top 10 Brands in America Make Impressive Stock Gains
Follow Eric on Twitter (@Mr_Eric_WSCS)