Will Bangladesh Factory Collapse Force Walmart to Be Ethical?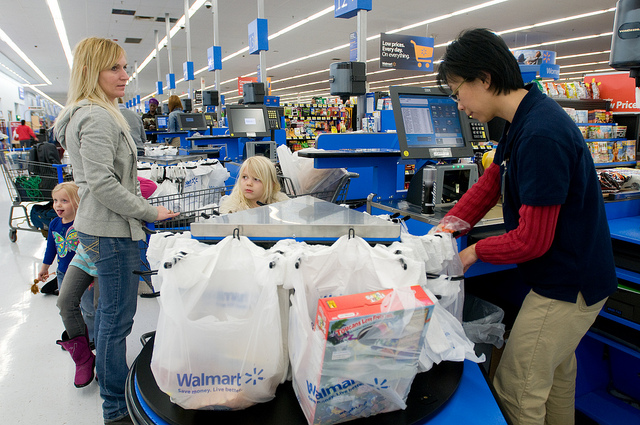 The highly publicized collapse of a factory building in Bangladesh has everyone wondering if Wal-Mart (NYSE:WMT) will take this as an opportunity to reinvent itself as an "ethical" company. More than 350 people died in the building collapse. The factory building housed a number of businesses, including EtherTex Limited. EtherTex employed 530 people at a sweat shop in the now-collapsed building and provided clothing to Wal-Mart.
TriplePundit writer Raz Godelnik noted that at first glance this looks like an opportunity for Wal-Mart to take a page from Nike's (NYSE:NKE) playbook 20 years ago and try to clean up its image as a company that keeps sweatshops in business — often to the detriment of those employed. However, Godelnik makes it clear that Wal-Mart's customers are definitely not Nike's customers. Nike's shoes are not cheap. Wal-Mart has branded and positioned itself as the big-box retailer with everyday low prices.
For its part, Wal-Mart has sent a representative to discuss ways to improve worker safety in Bangladesh with other industry-leading retailers. Does anyone expect Wal-Mart to suddenly stop sourcing its products from sweatshop-like factories? No. However, steps can be taken to improve the working and safety conditions of factories that Wal-Mart sources from…
The owner of the factory building that collapsed in Bangladesh is currently being quizzed by police and so is EtherTex Chairman Anisur Rahman. Owners of other businesses that had factories in the collapsed building have also been arrested and remanded by Bangladeshi police. Still, how responsible is Wal-Mart for a factory building collapse that is sources garments from? According to BDNews24 – a Bangladeshi news website — factory owners forced their employees to work the day of the building collapse despite an alert by the Industrial Police the previous day about a possible impending collapse.
In 2011, then President and Chief Executive Officer of Wal-Mart — William Simon — told The Wall Street Journal "Sustainability and some of these other initiatives can be distracting if they don't add to every day low cost." Despite the latest efforts of protesters in the U.S., it is unlikely that Wal-Mart will make any meaningful change from this stance. Indeed, Wal-Mart would simply not be competitive if it could not source its products from overseas factories offering dirt-cheap labor.