Will Boeing's 777X Contract Go to Washington After All?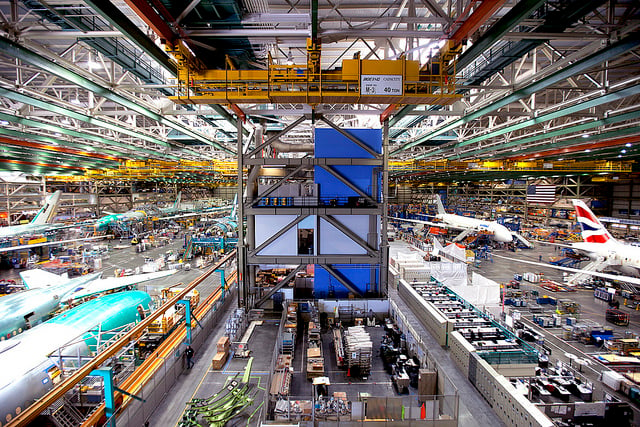 Following union issues a month ago, states began to scramble for the suddenly available Boeing (NYSE:BA) contract after operations in Washington became uncertain. The contract dealt with where the new manufacturing plant would be built for the 777X jet program, a contract that would bring huge benefits in the form of additional job openings and state revenue for whichever region won out.
"We want it as bad as anybody else. And we can deliver it," Paul Campbel, director of airports for the Charleston County Aviation Authority in South Carolina, told Reuters. Now, though, top Boeing executives have reportedly been meeting with Seattle union representatives, according to Reuters sources.
"Union President Tom Wroblewski and Business Representatives from District 751 met Tuesday afternoon (Dec. 10) with Ray Connor, the president and chief executive officer of Boeing Commercial Airplanes, and several members of his leadership team," read a statement on the homepage of the District 751 International Association of Machinists.
"The meeting was not a formal negotiating session, but instead was a chance for both sides to give feedback. No proposals were exchanged," the union said to Reuters. The district website quoted the union president as saying, "We remain committed to talks around the 777X placement," and noting that the union has been "consistently … open to further negotiations with Boeing" since the vote on November 13.
Meanwhile, many other states have been trying to tempt Boeing with special offers to make their own locales more attractive to the airplane manufacturer. Deals on offer include tax cuts in Missouri, land purchases in South Carolina, and other concessions on the table from Alabama, California, and Georgia.
"We've got a team working on it right now. We think we can make a good case," Mark Maley, a spokesman for Wisconsin's Economic Development Corp., said to Reuters a week ago. Still, all efforts will be in vain should Boeing turn back to Washington after all.
Don't Miss: Boeing: Capital Markets Will Provide More Financing in 2014.