Will Boeing's New Aircraft Blow by the Competition?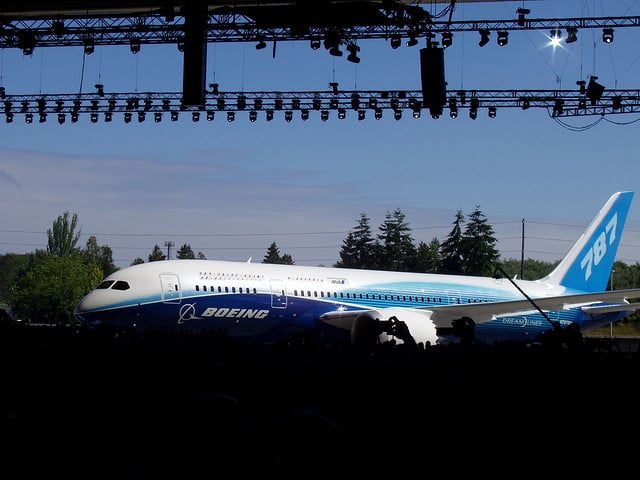 Boeing (NYSE:BA) launched the newest version of its Dreamliner aircraft at the Paris Airshow after securing 102 provisional orders worth $30 billion, applying the plane's list price of $290 million.
"The 787-10 is 25 percent more efficient than airplanes of its size today and more than 10 percent better than anything being offered by the competition for the future," said Boeing Commercial Airplanes Chief Executive Ray Conner in a statement.
The news came shortly after Boeing's rival, Airbus, notched an $11.5 billion order from United Kingdom airline easyJet for 135 models of its A320neos, comprised of 35 current generation planes and 100 next generation models.
The 102 provisional orders come from the following: 30 for Air Lease Corporation (NYSE:AL), 10 for GE Capital Aviation Services (NYSE:GE), 12 for International Consolidated Airlines Group (OTC:ICAGY), 30 for Singapore Airlines, and 20 for United Airlines (NYSE:UAL).
The orders were especially welcome after the most recent Boeing Dreamliner, the 787-8, introduced in late 2011, was grounded in January after its lithium ion batteries malfunctioned, catching fire. Any worries that potential customers would question the reliability of the new 787's were immediately put to rest.
The 787-10 is currently in production, with The Wall Street Journal reporting that with the new orders, Boeing is under pressure to accelerate the production time past 10 aircrafts a month, which it will reach later this year.
The third version of the Dreamliner, the 787-10, which has 320 seats, won't be able to fly as far as the 240-seat 787-8, or the 270-seat 787-9 — expected to start delivering next year. However, it should still have a range of approximately 7,000 miles, or 14 hours of light time. Additionally the 25 percent reduction in fuel is a big reason why airline companies are interested in the first place.
It must also be noted that the reported $30 billion for 103 jets is a stretch too high. First buyers of aircrafts usually get a steep discount, per The Wall Street Journal.
Don't Miss: This Is How United Is Changing its Loyalty Program.