Will BofA Learn After $200M in Discrimination Settlements?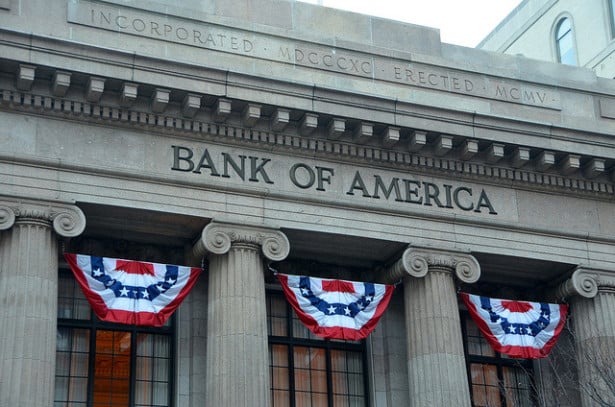 Wall Street has never been known to have the most diverse workforce, and Bank of America's (NYSE:BAC) Merrill Lynch is going to pay a hefty price for a gender bias suit made public this week. According to a Reuters report, BofA will settle for $39 million for policies reflecting gender bias toward female employees. Following a $160 million lawsuit for racial bias at Merrill, Bank of America now has 200 million reasons to adjust workplace policies.
Merrill employees filed the gender bias suit in 2007, according to Reuters, and the original plaintiff was based in Miami. Over time, several female brokers joined the suit, which court papers revealed as finally settled as of this week. The news outlet reports that a three-year process of improving business practices at BofA is included in the language of the settlement.
The racial bias suit stemmed from 2005, and was reported as settled in the past weeks. According to The New York Times, 700 black brokers agreed to settle that suit, which included $160 million in payouts. Merrill's reported 75:1 ratio of white to black brokers as of 2005 did not make a strong case for the firm, which had businesses in 25 states without a single black broker, the Times reported.
Merrill Lynch spokesman Bill Halldin addressed both settlements over the past several weeks. In the case of the racial bias suit, Halldin said the company was headed toward a "very positive resolution" and would be "enhancing opportunities for African-American financial advisers," according to the Times report. Following the bias case settlement, Halldin noted BofA would be "providing even more opportunities for women to succeed as financial advisers," Reuters reports.
In both cases, Merrill Lynch missed the opportunity to address the media with a voice reflecting the company's espoused diversity, which could lead to doubts about its efforts following the settlements. As a point of reference, a hearing on health insurance and contraception held last year by a House of Representatives committee led by Darrell Issa (R-Cal.) sparked an outrage when female participants were barred. It turned out to be a rallying cry against Issa's party during the 2012 presidential and congressional elections.
When settling bias suits against women and minorities, it doesn't hurt to show some diversity in the course of a company's response. BofA's approach thus far has been a costly one.
Don't Miss: Did Uncle Sam Drive JPMorgan Out of the Student Loans Business?